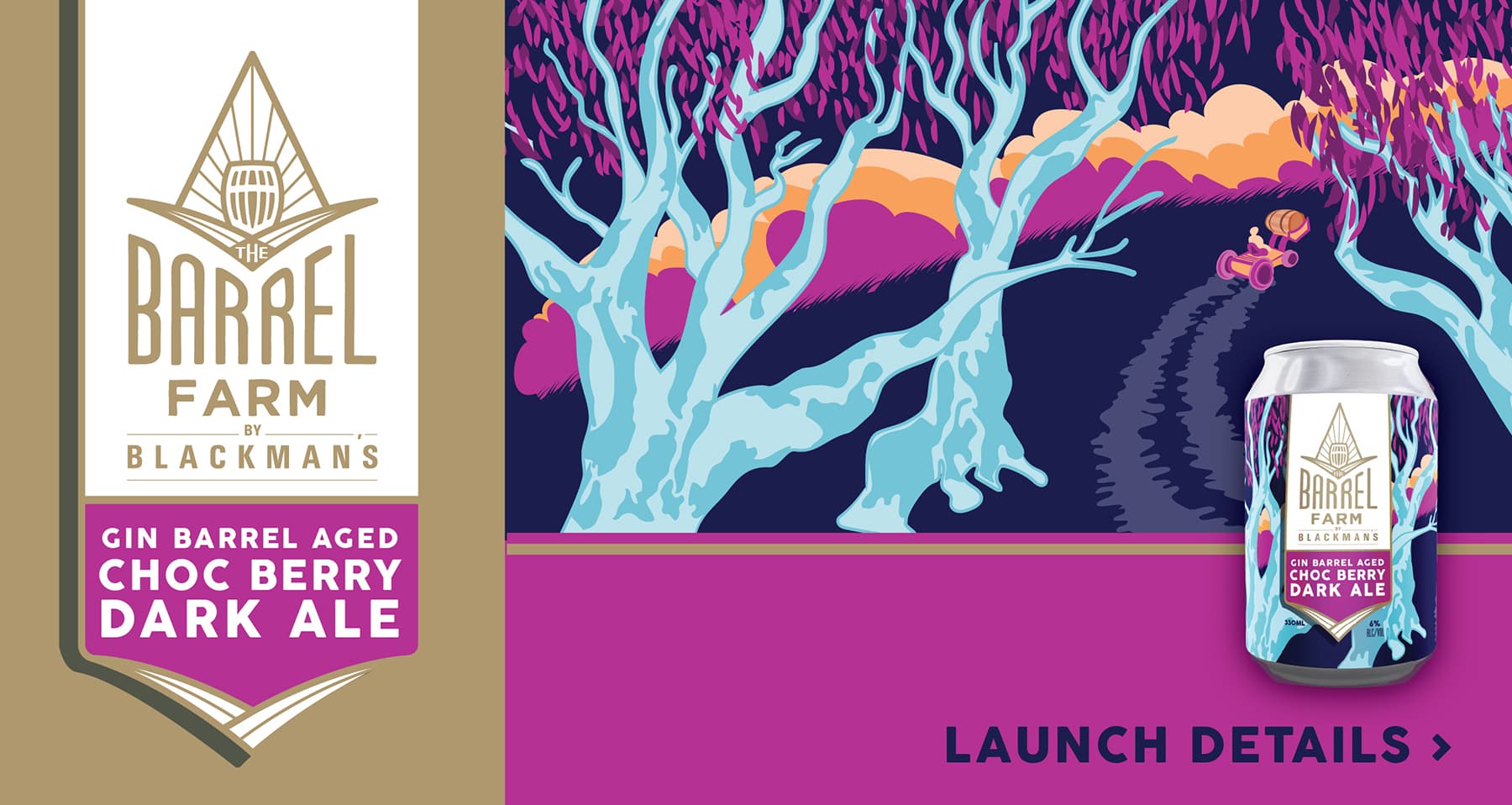 Gin Barrel Aged Choc Berry Dark Ale
Our final beer for 2019 has launched and we are very excited to share it with you!
Back in May 2019 we filled a 225ltr barrel with Smoked Porter. The barrel was home to a navy strength gin by Teddy and The Fox, and prior to this a Pinot Noir by Scotchman's Hill. We brewed a naturally acidified kettle sour that's been fermented with raspberries. Then blended with the 6 month old gin barrel aged porter. The results…
A rick dark sour beer with cherry ripe flavours and subtle gin notes. It's a dark beer for the summer months.