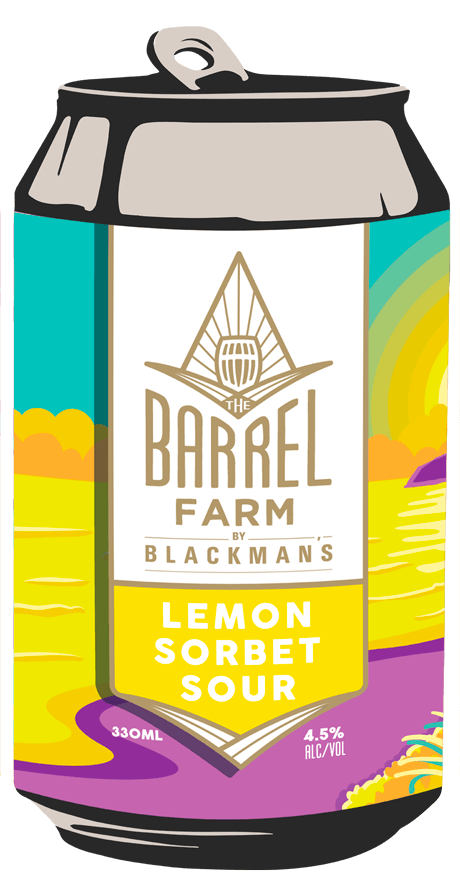 A FRUITED KETTLE SOUR WITH TORQUAY SEAWATER MADE TO EVOKE MEMORIES OF LEMON SORBET AT THE BEACH.
YOU'LL GET A GENTLE SOURNESS WITH LEMONY NOTES AND A SOFT MOUTHFEEL FROM THE LACTOSE. WE RECOMMEND SERVING WITH A SCOOP OF LEMON SORBET IN YOUR GLASS TO ENHANCE DRINKING EXPERIENCE!

PROCESS:
NATURALLY ACIDIFIED KETTLE SOUR, SEAWATER ADDED IN BOIL, LEMON ZEST AND WHOLE FRUIT ADDED IN THE BOIL ALONG WITH LACTOSE. LEMON ZEST ADDED TO TO FERMENTATION.
FERMENTED WITH ALE YEAST.

STATS:
ABV: 4.5%
COLOUR: 5 IBU
BITTERNESS: 5 IBU

MALT: AUS PALE, CARA PILS, MUNICH, ACIDULATED, WHEAT
HOPS: MOSAIC