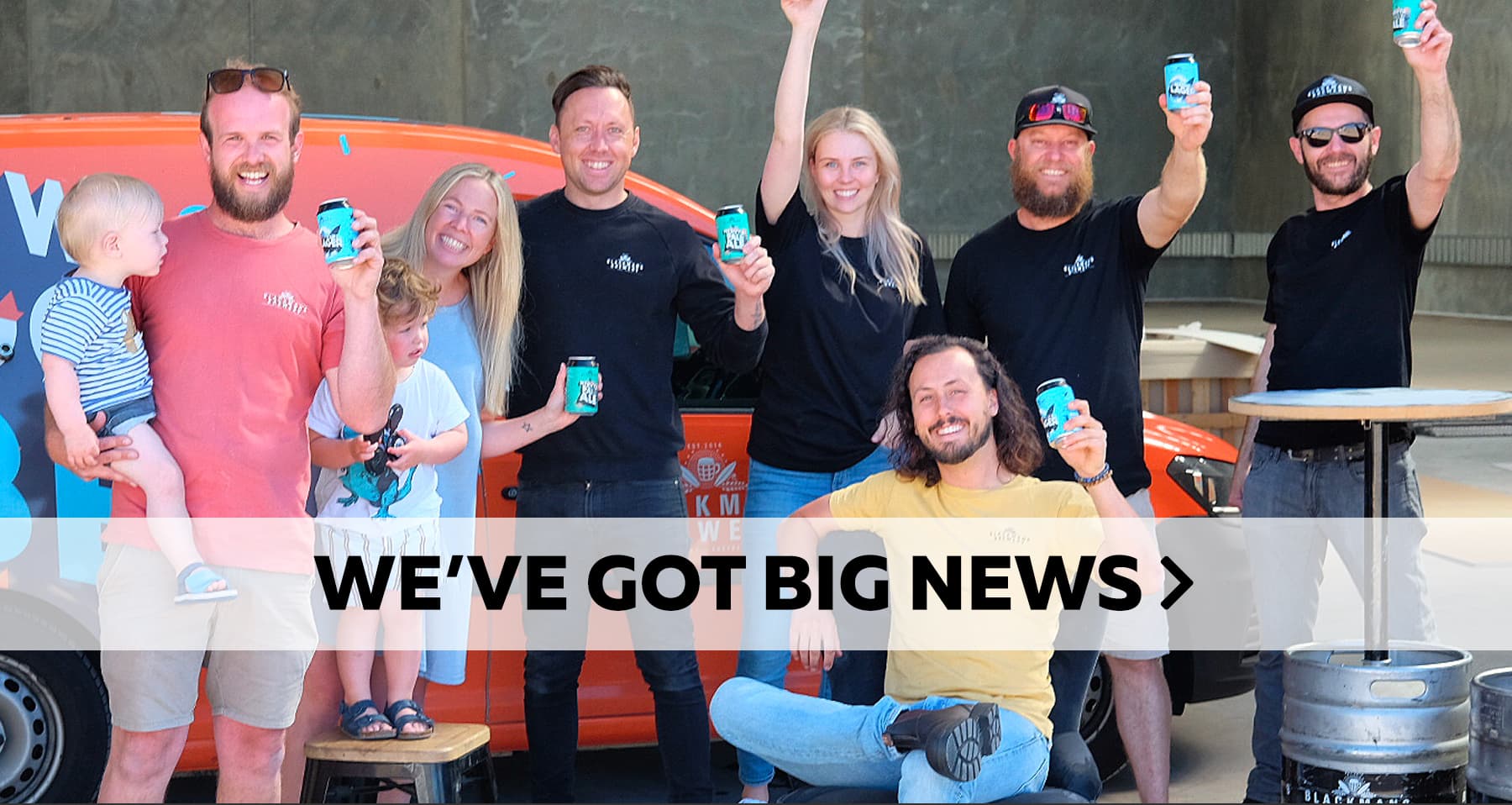 WE'VE GOT BIG NEWS…
You are looking at some seriously excited faces standing in front of our new production facility and 100 seat Beer Bar, located in Grovedale.
When Blackman's Brewery was born in 2014, we opened in Torquay with just 2 beers; an IPA and a Golden Ale. We produced 1,000 litres Max a week, with Renn brewing and packaging everything himself. Both the Blackman's team and the beers have grown immensely since then, far beyond our wildest dreams. In 2016 we purchased a canning line and started producing all our beers in cans. We were one of the first breweries in Australia to put IPA in a can (Reginald) which took out top IPA in Craft pints IPA blind tasting at the time.
After 6 years of adding new tanks and equipment to various new sheds and containers at our home in Torquay, and since winning Champion Small Australian Brewery in 2019, we have well and truly out grown our ability to brew all the beer we need in this space. We've officially ran out of room, we can't keep up any more and it's time for Blackman's Brewery to take the next step.
So while our original brewhouse will remain on site, still making beers in Torquay for our local venues – we are installing a second 25 Hectoliter brewhouse and new Codi canning line at our production facility with the capacity to brew 1,000,000 litres per year. The new site is 800m2 warehouse in Grovedale on the edge of Geelong.
This will allow us to fill demand for our beers and get them into many more hands across the country. Which means more, fresh Blackman's Beers for everyone!
The decision to install a second brewery, rather than just move our equipment from Torquay ensures that we will retain our ability to brew stacks of seasonals because we absolutely love to do so, and also means the original beers will still be brewed and served fresh onsite from our the serving tanks in Torquay. And we just love brewing good beer in Torquay, it's really that simple! 

And the Tap Room? Beers with your mates, friends and family in amongst the brew house and tanks with the Blackman's hospitality vibe you expect from us. We can't wait to have a beer with you in Grovedale!
This next step is truly a reflection of our team's hard work and belief in Blackman's and an insanely huge love for good beer. Especially this year through the toughest 6 months we've ever had! It's also a reflection of our local community and the Australian beer community understanding the importance of supporting independent.
We're looking forward to the first brew in Grovedale, kicking off in January and welcoming you legends in for a beer from March 20201.