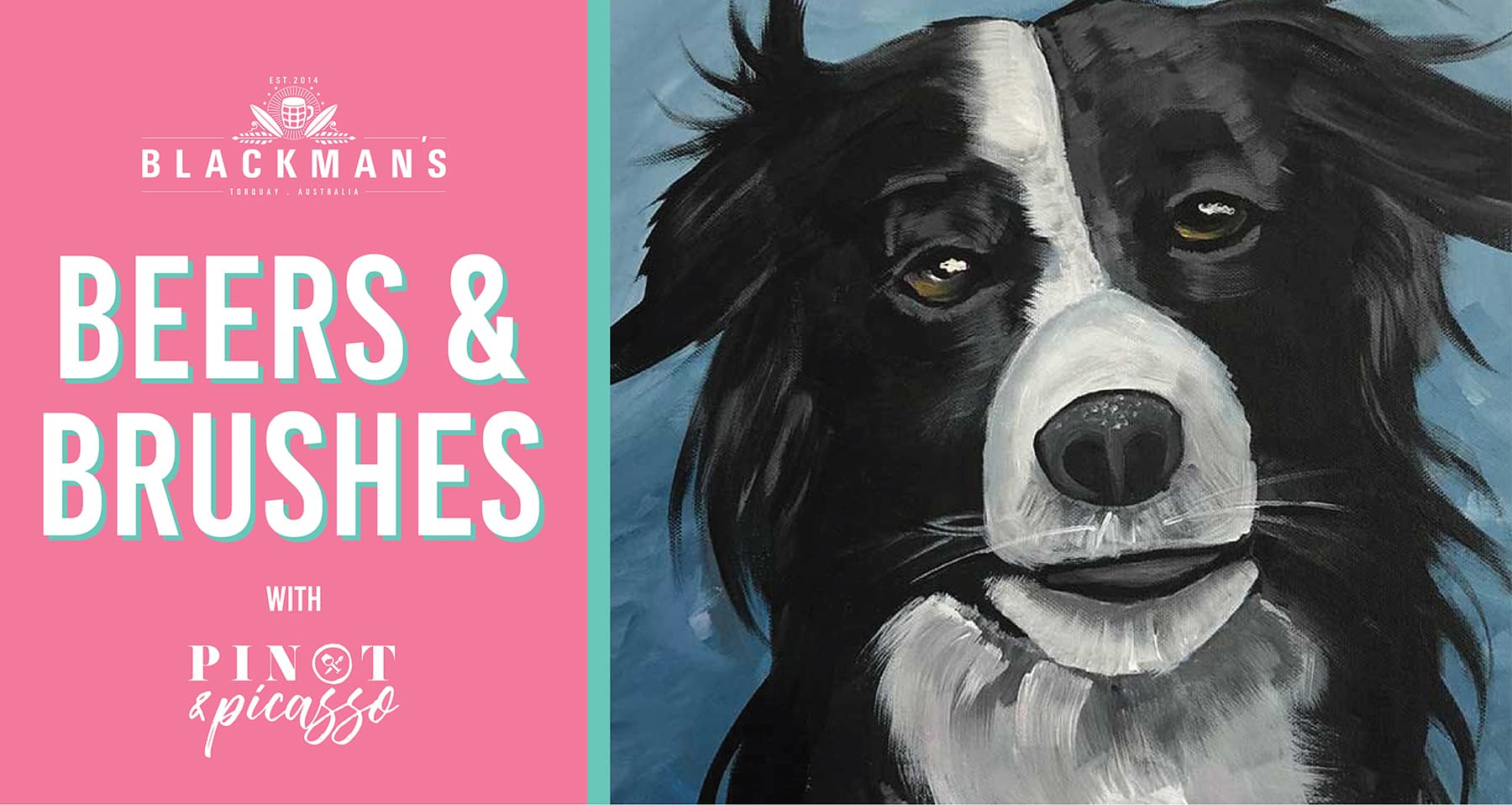 BEERS + BRUSHES BLACKMAN'S BREWERY TORQUAY
Want to paint your pooch while drinking a beer at the Brewery? So do we!!!
After the success of our first Beers & Brushes event in Torquay with the legends at Pinot & Picasso, we're hosting 2 MORE! We will be heading to Blackman's Beer & Burger Bar in Ocean Grove on Saturday 4th September from 2-5pm and then to Blackman's Brewery Geelong on the 21st August from 3-6pm.
Tickets are $89 and include:
🎨 Personalised outline of your pooch/pet plus
🎨 EVERYTHING you need to create your masterpiece annnndddd
🍺 A pint of Blackman's Brewery Beer on arrival
Fancy yourself the next PAWCASSO? Then gather your mates and grab your tickets as there are only limited spots available!
Ocean Grove
https://www.pinotandpicasso.com.au/geelong/session/pop-up-blackmans-brewery/
Geelong:
https://www.pinotandpicasso.com.au/geelong/session/pop-up-blackmans-brewery-geelong/