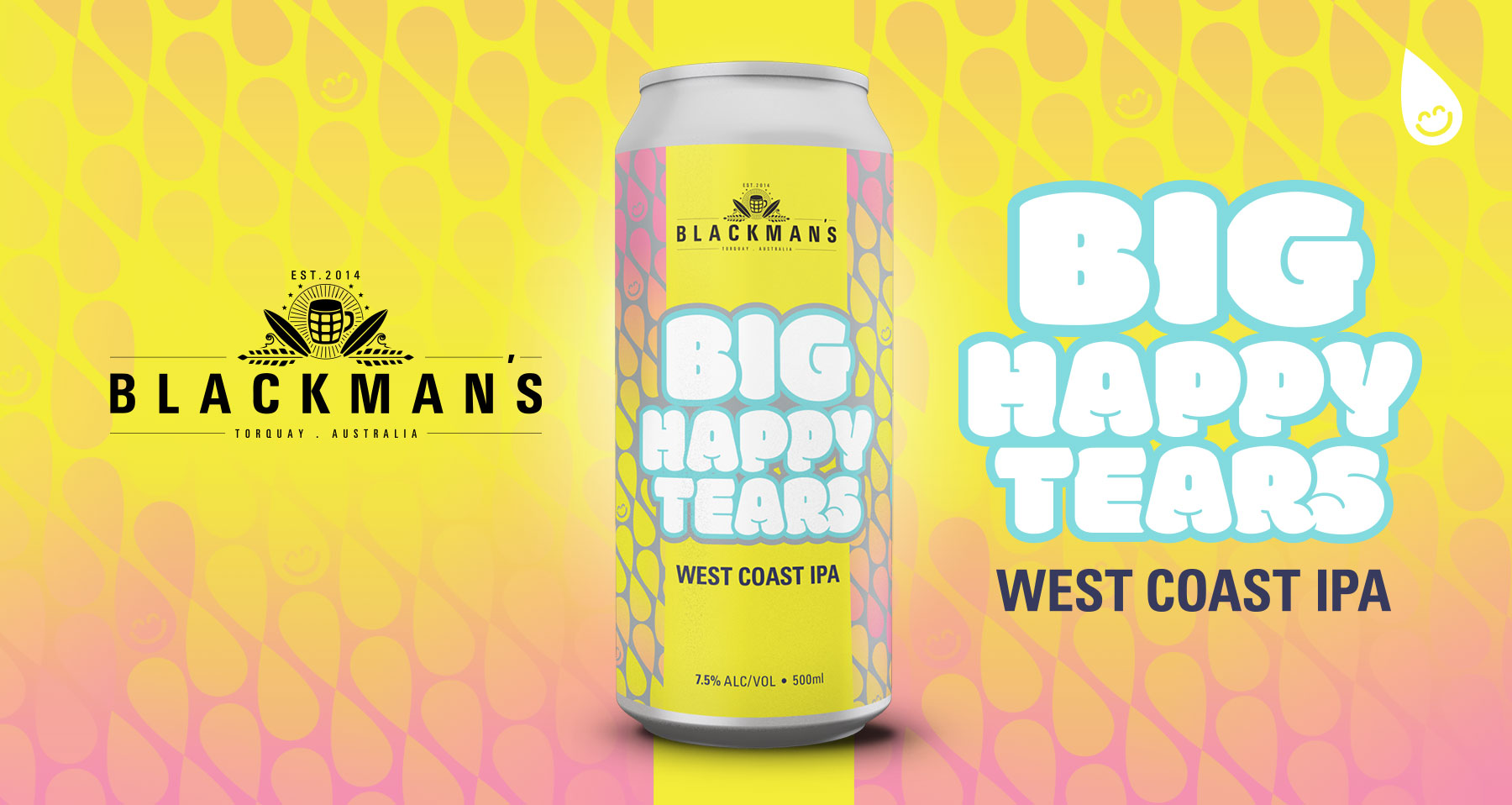 BIG HAPPY TEARS BEER LAUNCH
Get ready to cry an ocean of happy tears friends, because something BIG is about to happen. Since the first release of our Happy Tears West Coast IPA last year, there's been a consistent choir of noise in the back of our DM's, in our stories and a few texts and calls along the way… all asking for one thing. Happy Tears in 500ml Tins…
And when we hear awesome ideas, we listen to them.
Cheers to beers and BIGGER Happy Tears in 2022, as we release this banger in 500ml tins.
In a world full of hazy, we're crying even more happy tears for double the classic Happy Tears West Coast IPA.
Bright + Aromatic + Bitterness + Filtered = YASSSSS!
Launching February and available at all our beer drinking bars:
Blackman's Brewery Geelong
Blackman's Brewery & Pizza Bar, Torquay
Blackman's Beer & Burger Bar, Ocean Grove