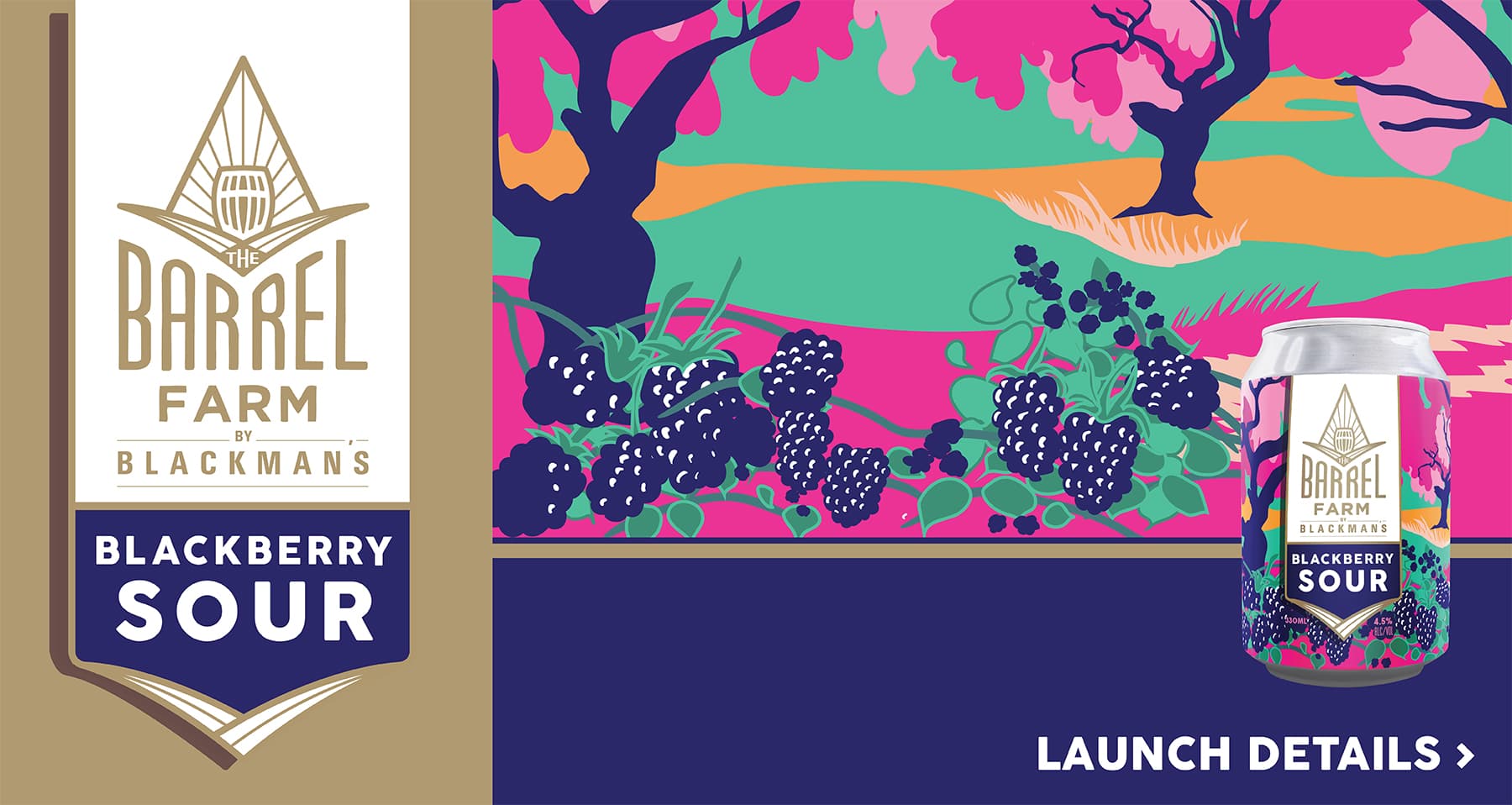 BARREL FARM BLACKBERRY SOUR
Introducing the NEW BLACKBERRY SOUR by the Barrel Farm – another addition to your Spring Sour line up!
A tarte kettle sour BURSTING with all of the blackberry flavours (and colours!), this awesome beer is dry whilst finishing slightly salty…just the way we like it.
We highly recommend pouring into your fav beer glass to not only experience the awesome aroma but also take in the epic colour left by the blackberries!
And like all our Barrel Farm brews, we've added local Torquay seawater during the final boil….because we just can't get enough of where we're lucky enough to brew!
If you're souring up your Spring parties or prepping for those Summer nights with mates, this one is another Esky staple!
Available 19th Nov on tap & tins at
Blackman's Brewery & Pizza Bar, Torquay
Blackman's Brewery Geelong
Blackman's Beer & Burger Bar, Ocean Grove
Hit the presale now here.