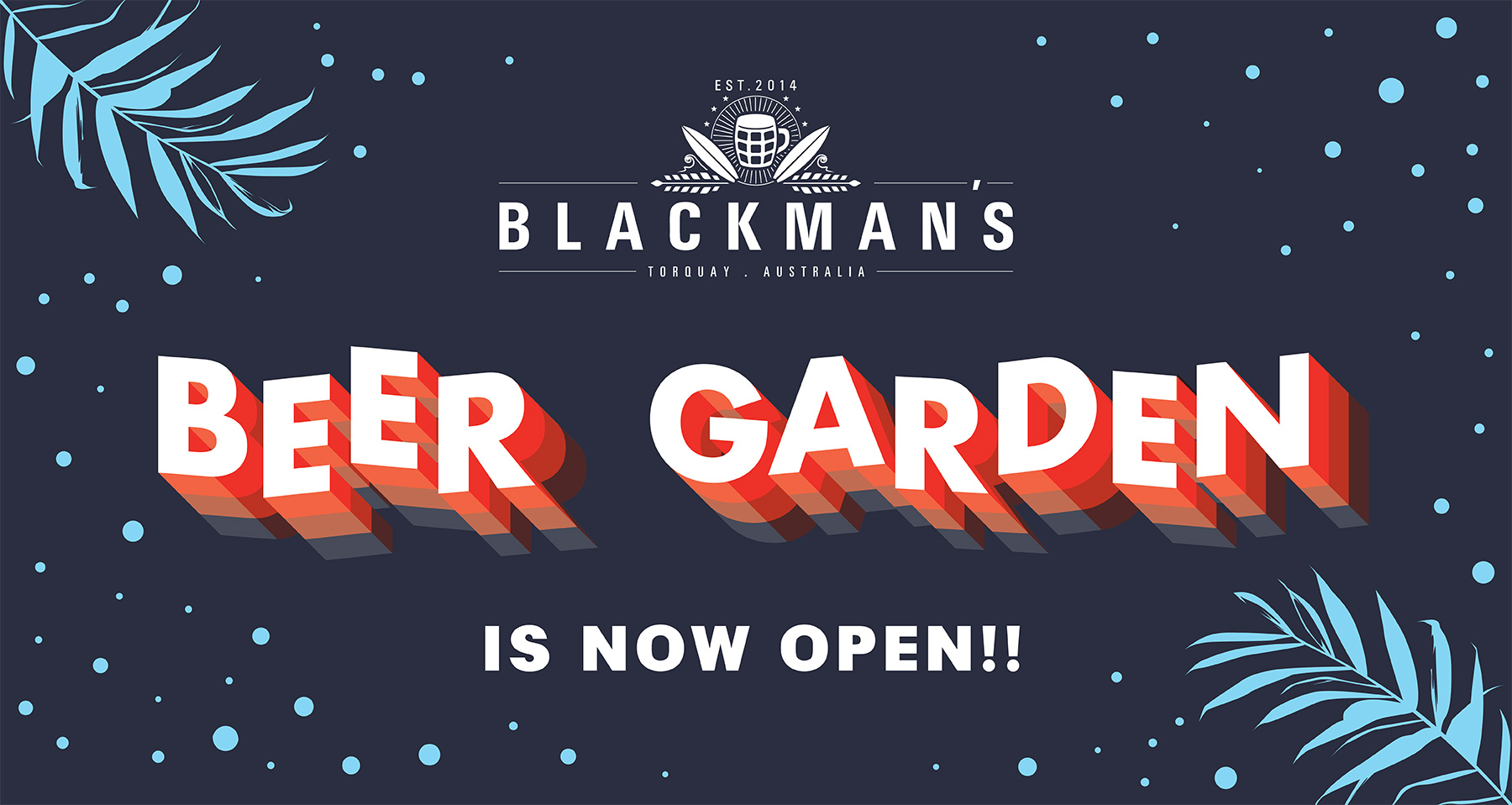 BLACKMAN'S BEER GARDEN IS NOW OPEN!!!
That's right… our new Beer Garden is open next door to the Brewery in Torquay.
We've decked out the space with a new container bar, our Chef is running an epic woodfired pizza truck and it's the new place to be for a summer beer. No bookings, just rock up and we'll help you find a spot.
Opening Hours:
12noon until 8.30pm
7 days a week from December 27th onwards.