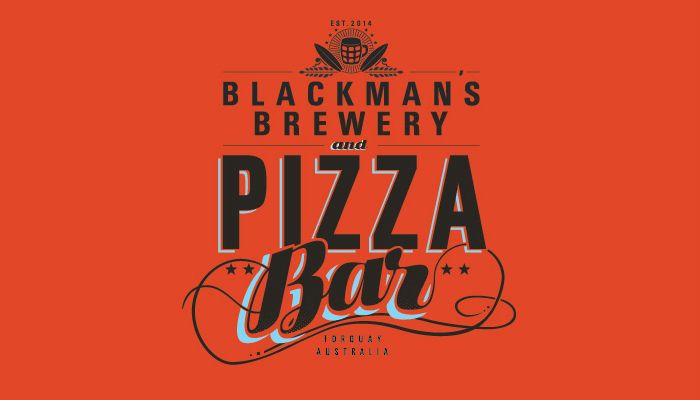 BLACKMAN'S BREWERY AND PIZZA BAR

In the surf coast town of Torquay, 500 metres from the beach – we get to brew beer. Our Torquay brewery is located on Bell Street and we've created a space out the front, for you to come and taste some quality beers and catch up with your friends and family.
The beer is served in serving tanks and kegs about 5 metres from where it's brewed and you'll see the Brew Team doing their thing out the back.
Our kitchen is open from midday to late producing hand-stretched wood fire pizzas, burgers, fish tacos and bites for you to enjoy with a beer or two.
But don't worry, if you don't love good beer as much as we do, we've got an epic local wine and craft spirit list as well.
What's more? Next door we have an epic new extension to our current Blackman's Beer Garden! With a fresh container bar, woodfired-pizza and all around great vibes, it's an awesome spot to meet your mates.
If you're coming into one of our venues for a beer, please have a read through the following requirements:
You will be required to show proof of double vaccination (or medical exemption) for everyone 16 years and over.
Check Ins are required
Sittings are 1.5hrs
Due to restrictions on numbers, cancellation fees will apply if you don't show up or cancel within 24 hours
Please bring a jacket. We do our best to make sure our heaters keep all our legends warm but please make sure to bring a jacket just in case you need it.
And most importantly, please respect our team and each other.

FIND US
FOLLOW BLACKMANS BREWERY AND PIZZA BAR
OPENING HOURS
BEER GARDEN: FRI-SUN FROM 1PM
BREWERY WED-SUN FROM 12NOON