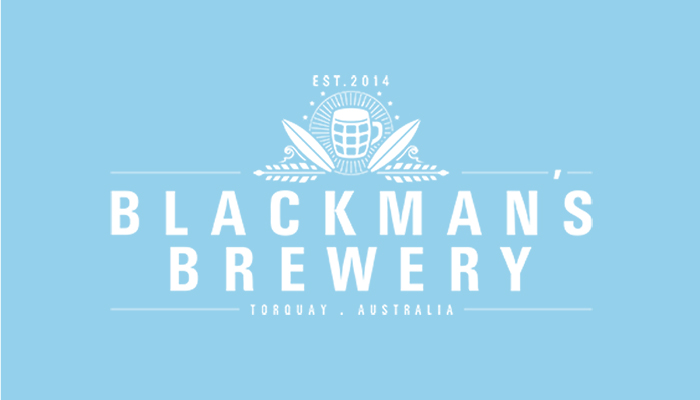 BLACKMAN'S BREWERY GEELONG

Welcome to our newest brewing location, Blackman's Brewery Geelong.
Our 16 TAPS are pouring super fresh beer straight from the source amongst the shiniest of shiny tanks. You can't get much fresher than that…
We also run Brewery Tours every Friday in Geelong at 4.30pm. One of our Brewers will show you where the magic happens and take you through the Blackman's brewing process. It's $20 per person (for a maximum 10 people) and includes a tasting paddle. Bookings are absolutely essential so lock in your spot by emailing geelong@blackmansbrewery.com.au
But don't worry, if you don't love good beer as much as we do, we've got an epic local wine and craft spirit list as well.
Annndddd we've even got the awesome Il Capo Wood-Fired Pizza Truck joining us here everyyyyy week! Check out their menu here…
It's family friendly with the fun Blackman's vibe and the perfect place to post up with your crew!
If you're coming into one of our venues for a beer, please have a read through the following requirements.
You will be required to show proof of double vaccination (or medical exemption) for everyone 16 years and over.
Check Ins are required
Sittings are 1.5hrs
Due to restrictions on numbers, cancellation fees will apply if you don't show up or cancel within 24 hours
Please bring a jacket. We do our best to make sure our heaters keep all our legends warm but please make sure to bring a jacket just in case you need it.
And most importantly, please respect our team and each other.

FIND US
FOLLOW BLACKMAN'S BREWERY
OPENING HOURS
THURS & FRI: 5PM – LATE
SAT & SUN: 12PM – LATE
WE CATER FOR PEOPLE WHO USE A WHEELCHAIR