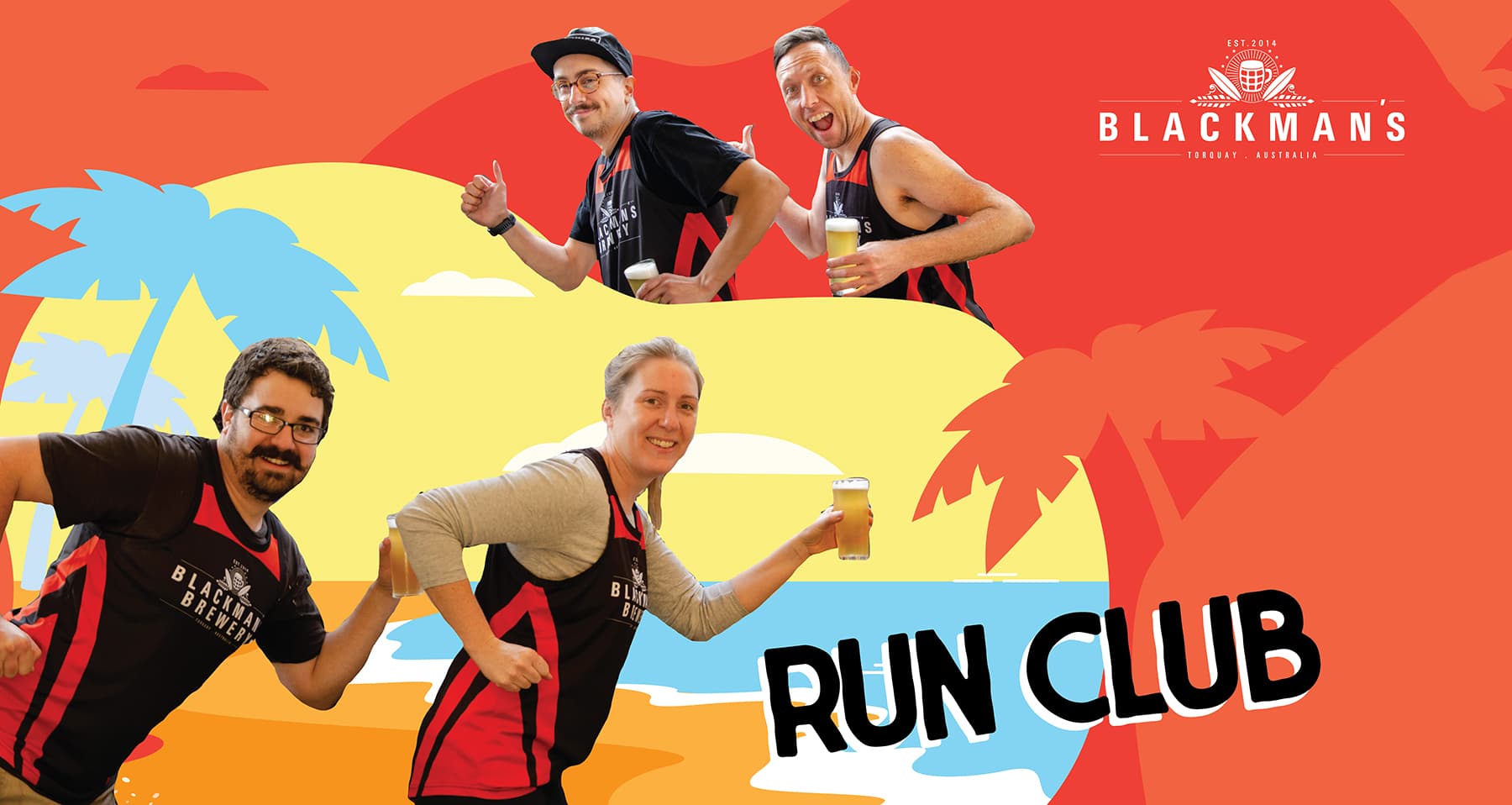 Introducing Blackman's Run Club…
It's simple, it's free and it's open to everyone (yes beginners, that means you!).
On Wednesday's we run! It's no secret that some of the team at Blackman's love to go for a very casual run around our incredible backyard, Torquay. But winter is here and we could use a little motivation. So we're putting it to you guys to see if you'd like to join us, followed by a free pot afterwards.
Blackman's Run Club
EVVERYY Wednesday the Blackman's Run Club is teeing off from the Torquay Brewery at 5pm for a social 5km run.
We then cheers to our awesome effort with a free pot of beer after.
Whether you're a keen runner who laces up the runners often or are looking to get back into it, all abilities are more than welcome!
**Over 18's for free beer**
**Any Covid-19 Restrictions to be adhered to**