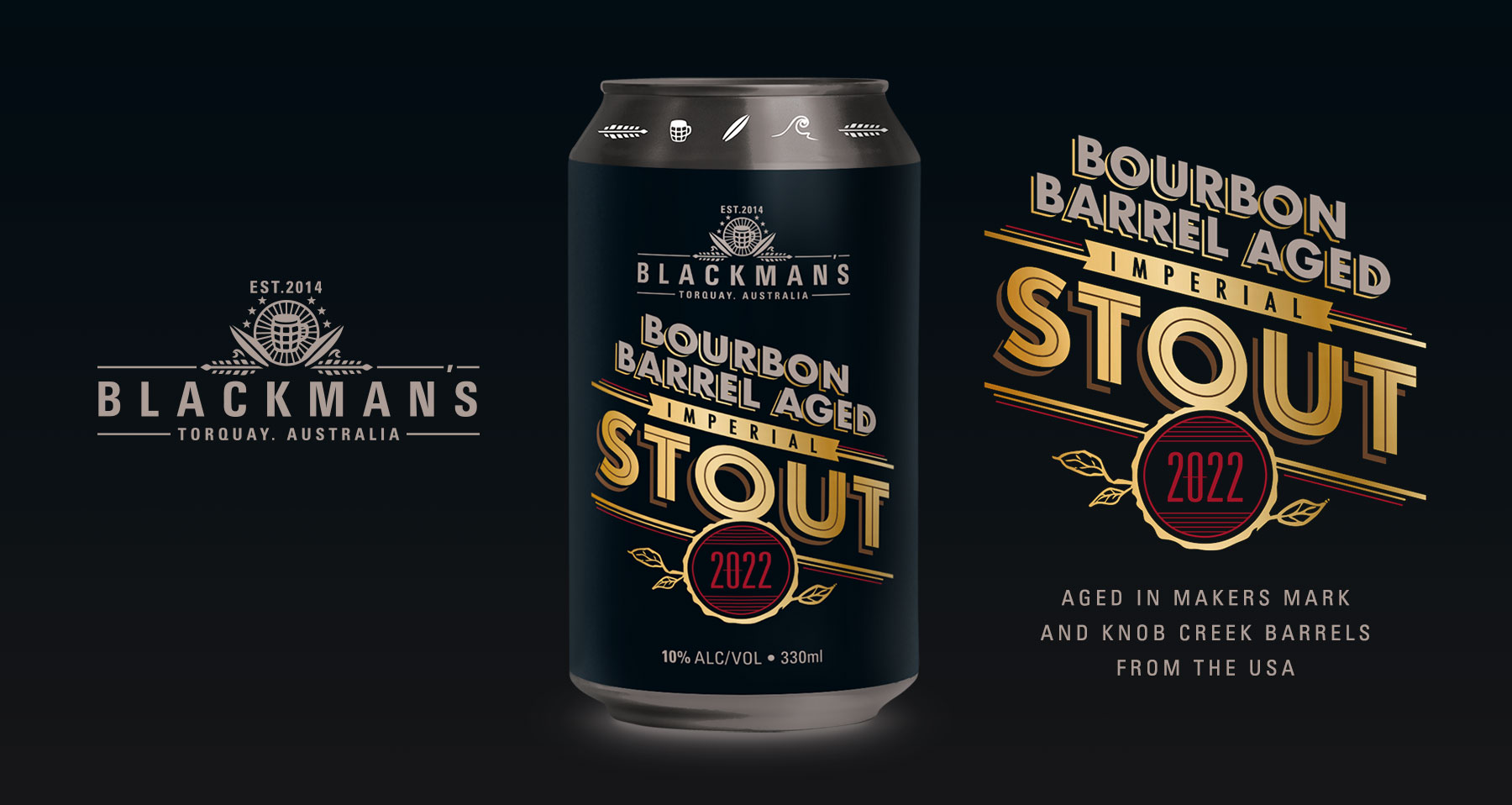 BOURBON BARREL AGED IMPERIAL STOUT BEER LAUNCH!
Rich, sticky, smooth and massive! Introducing our first Winter release – BOURBON BARREL AGED IMPERIAL STOUT!
With a HUGE crescendo of flavours, our 2022 Bourbon Barrel Aged Imperial Stout has aged beautifully in Makers Mark and Knob Creek Barrels from the USA.
This is a very special beer and we're super excited to share this with you!
Our hot drinking tips for this winter warmer:
Grab a can, pour it in to a glass by an open fire while toasting marshmallows and making jaffles.
Enjoy on family Sunday Roast Day and maybe add a little into a sticky chocolate brownie for dessert.
A glass of stout and a mid week cheeseboard on a rainy day is what this beer is made for.
Launching in tins at all our Beer Bars…
Blackman's Brewery GeelongBlackman's Brewery & Pizza Bar, Torquay
Blackman's Beer & Burger Bar, Ocean Grove