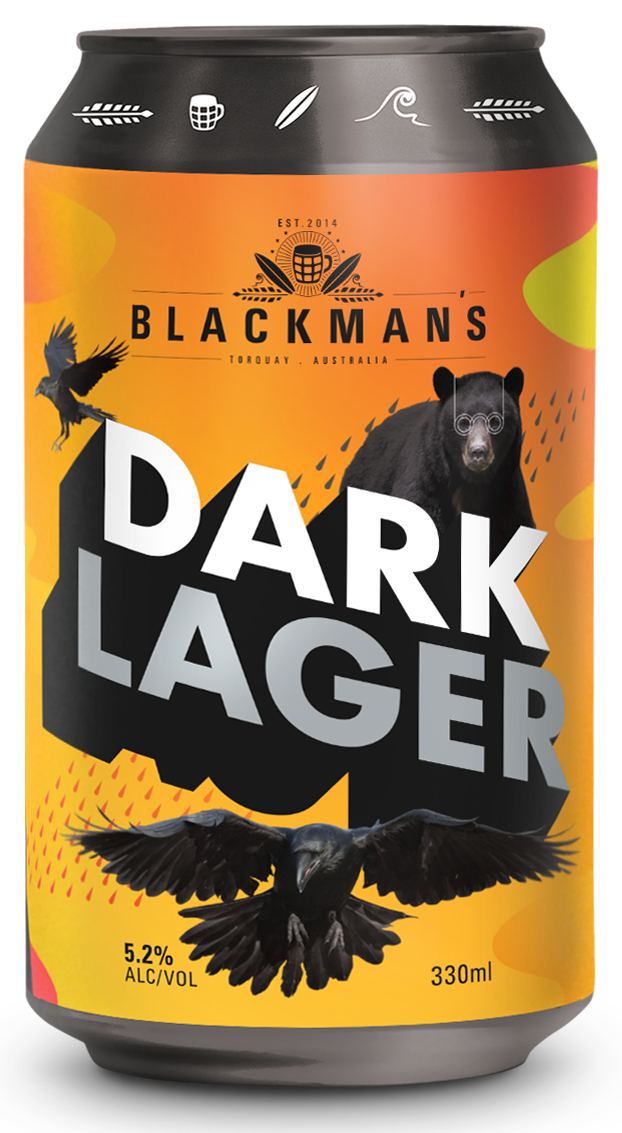 WELCOME TO THE DARK SIDE BEER LOVING LEGENDS….
IF YOU TEND TO STICK TO THE LIGHTER SIDE OF OUR MARVELLOUS BEER WORLD WELL NOW IS THE TIME TO TAKE A STEP TOWARDS THE DARK SIDE WITH OUR DARK LAGER.
LIGHTLY ROASTED TO PERFECTION AND CRISP TO THE TASTE THIS IS AN EASY DRINKING BLACK LAGER WITH HINTS OF CHOCOLATE….BECAUSE WHO DOESN'T LOVE A TOUCH OF CHOCOLATE WHEN THE WEATHER IS A BIT ON THE COOLER SIDE.
SO IF YOU'RE ON THE EDGE OF GLORY AND HEADING TOWARDS THE DARKER SIDE OF BEER THIS WINTER, TAKE THE FIRST SIP AND WE'LL SEE YOU ON THE OTHER SIDE.
Launching Friday 18th of June, on tap & tins
Blackman's Brewery, Geelong
Blackman's Brewery & Pizza Bar, Torquay
Blackman's Beer & Burger Bar, Ocean Grove

STATS:
ABV: ABV – 5.2%
STD DRINKS 1.4