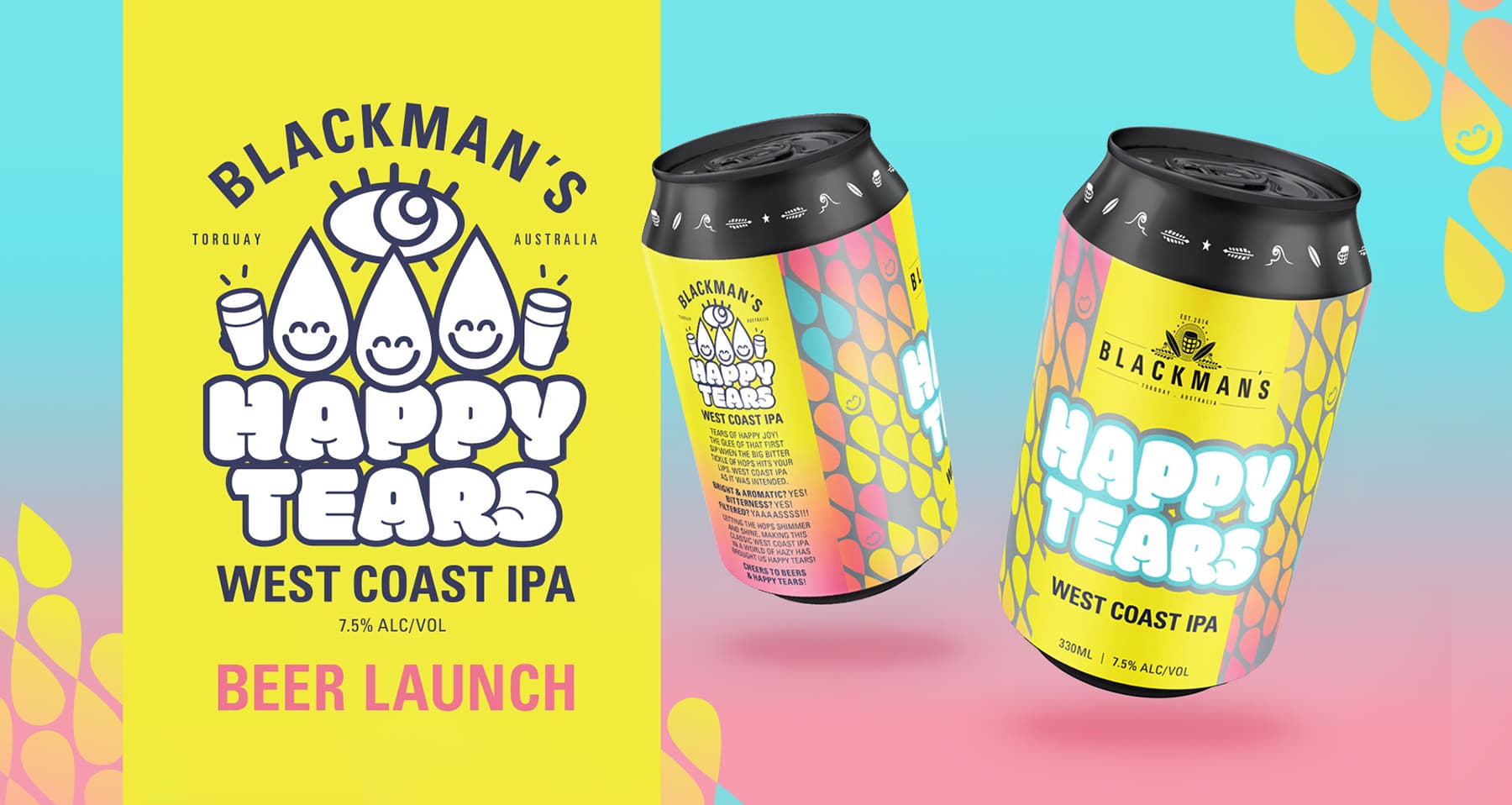 HAPPY TEARS WEST COAST IPA LAUNCH
FRIDAY 14TH MAY
Cheers to beers and happy tears!
We've got a new Beer heading your way legends and what's better yet? It'll be pouring at all our beer drinking venues including Geelong, Torquay and Ocean Grove.
HAPPY TEARS WEST COAST IPA:
Tears of happy joy…the glee of that first sip when the big bitter tickle of hops hits your lips. West Coast IPA as it was intended.
Bright and aromatic? YES!
Bitterness? YES!
Filtered? YAAASSS!
Letting the hops shimmer and shine, making this classic West Coast IPA in a world of hazy has brought us happy tears!
Launching Friday 14th May on tap & tins
Blackman's Brewery, Torquay
Blackman's Brewery, Geelong
Blackman's Beer & Burger Bar, Ocean Grove
Pre-order & purchase Happy Teears here