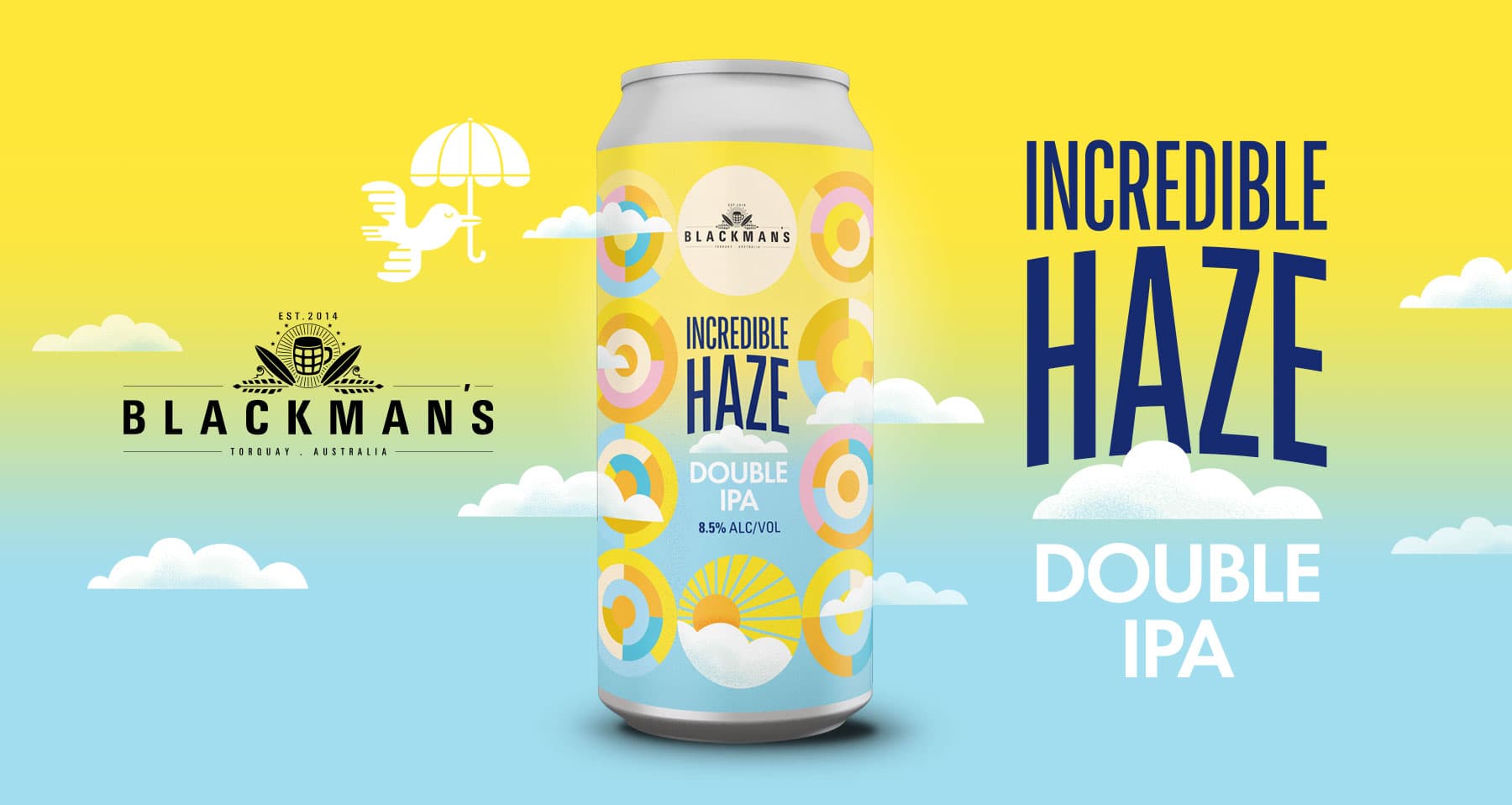 INCREDIBLE HAZE DOUBLE IPA
It's time to get excited as them Hazy Days are HERE!!! Introducing Blackman's INCREDIBLE HAZE DOUBLE IPA…
We have a fragrant, tropical, fruit bomb full of all Hazy Goodness landing very soon.
This pillowy Double IPA has an epic fruity punch thanks to the heavy-handed amounts of Citra Cryo, Strata and Loral hops!
It's launching on 26th of November and we cannot wait!
Hit the presale now.