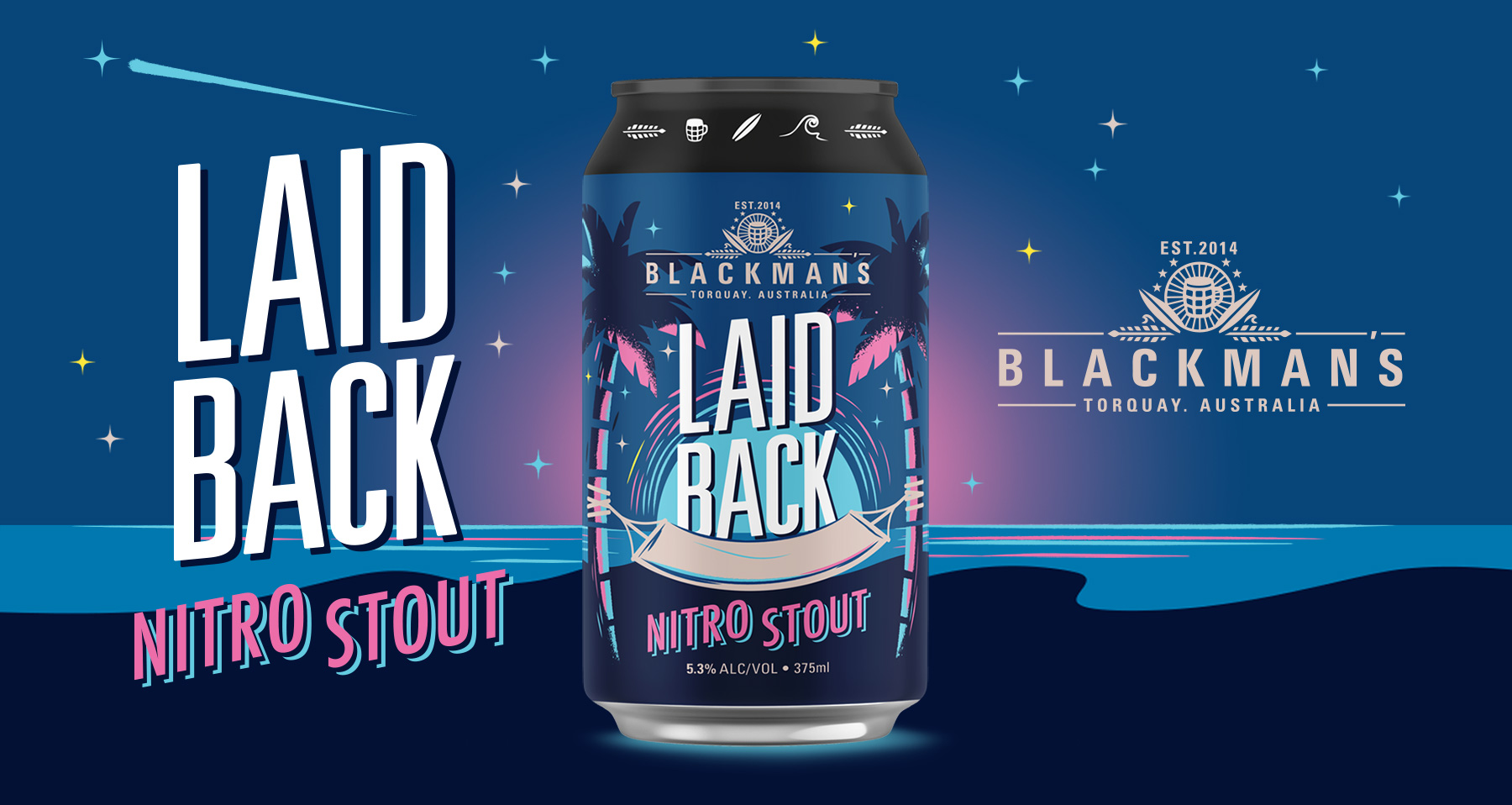 LAIDBACK NITRO STOUT BEER LAUNCH!
Dark beer season is upon us and we are ready to kick things off with something with something very smooth! Let us introduce you to our easy drinking LAIDBACK NITRO STOUT!
Stacked with a full array of Black, Brown and Caramel Malts, think BIG amounts of chocolate as the nitrogen takes it to that ultra smooth level with a delicious, creamy finish.
Never poured a nitro beer before? It's as simple as lightly shaking the can, pouring hard into a glass, and laying back while the beer works its magic.
Perfect for the cooler months, this stout warm your soul and have you reaching for more.
Launching on tap & tins 27th May at
Blackman's Brewery GeelongBlackman's Brewery & Pizza Bar, Torquay
Blackman's Beer & Burger Bar, Ocean Grove