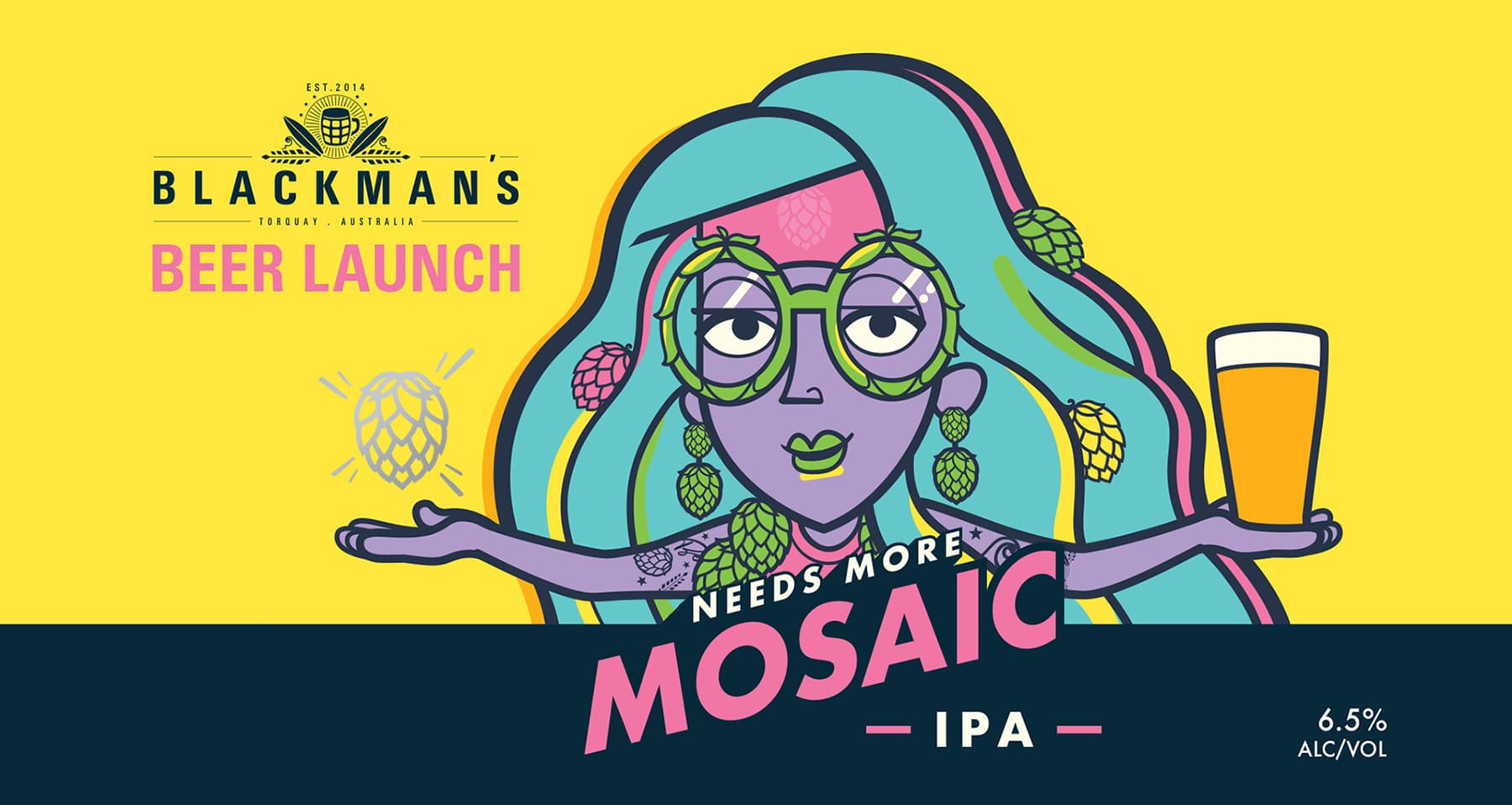 NEEDS MORE MOSAIC IPA LAUNCH
Friday 19th March
New Beer Alert! The second in our 2021 Single Hop Drop!!! And we're delivering it SAME DAY IPA style, which means you can drink a pint of this beer on the very day it's packaged.
Head to our Beer Drinking venues in Torquay or Ocean Grove for the launch of this new beer, and there'll be pizza / burger specials to match, or hold tight for the epic list of other venues who will be pouring this beer!
NEEDS MORE MOSAIC IPA:
Description: The hype of hop town! Mosaic is one of the biggest, hard hitting, tropical American hops on the market. It plumes with a unique flavour and aroma combo – equal parts tropical, citrus and fruity. Breathe it in deep and smell them hops! Triple dry hopped with Yakima Chief Hops Freshest crop of Mosaic T90 and Mosaic Cryo.
Shop NOW:
PRE-SALE Needs More Mosaic IPA – Launching 19th of March – Blackman's Brewery (myshopify.com)
Launching Friday 19th of March, on tap & tins:
Blackman's Brewery, Torquay
Blackman's Beer & Burger Bar, Ocean Grove