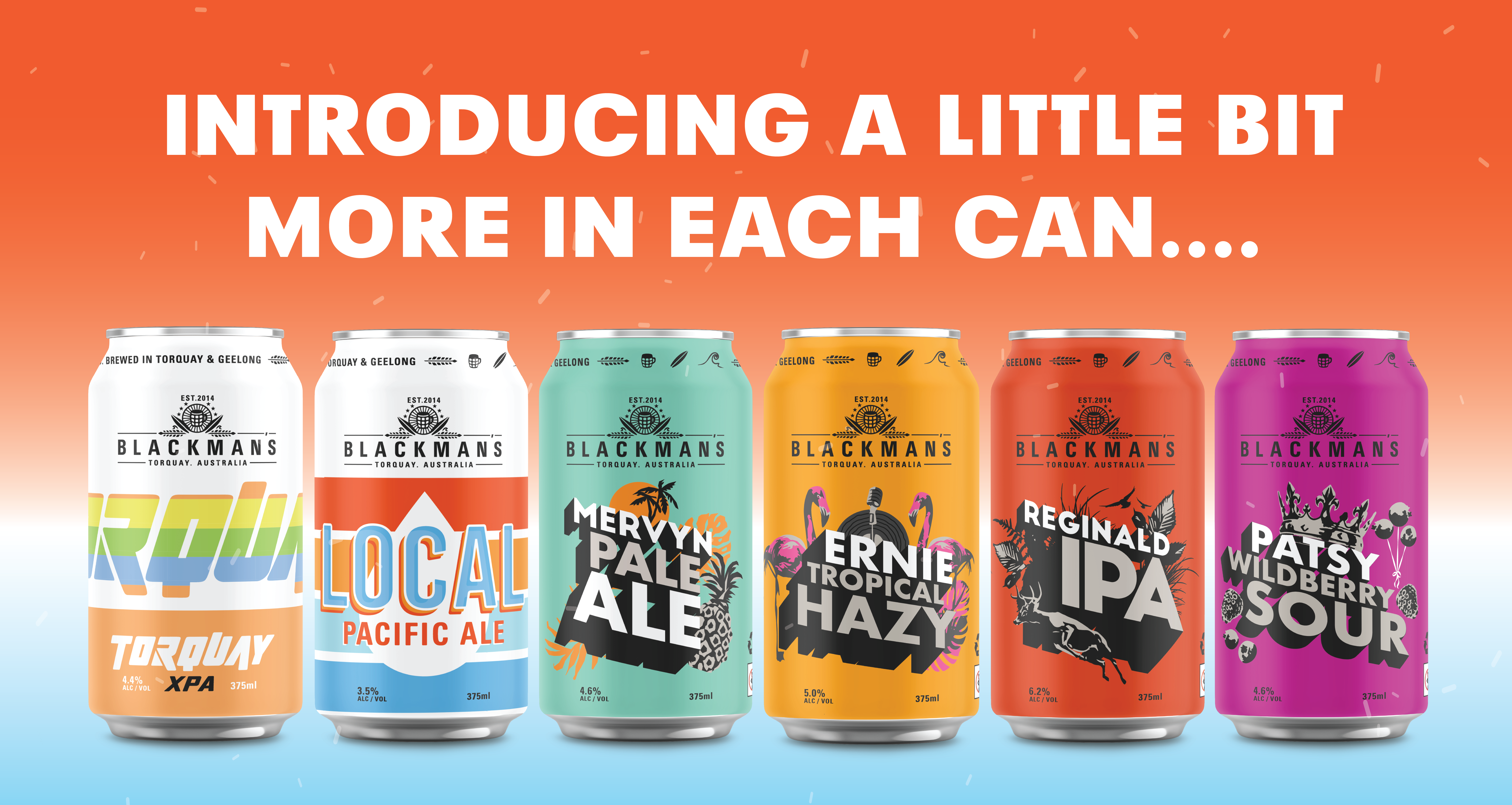 A LITTLE BIT MORE IN EACH CAN
We are very much looking forward to introducing you to our 375ml Blackman's tinnies. That's 45mls of extra enjoyment in every single Blackman's can.
What's the best thing about 375ml cans you ask?
Well, we took it upon ourselves here at Blackman's to do a little market research and these are the things we think you'll enjoy about having that little bit extra…
An extra mouthful of your favourite beer
A little extra satisfaction while crushing the finished can
An extra minute of peace while you finish your shower beer
Extra room on the can to grip, so you can really spread those fingers out
An extra five minutes at the BBQ to chat to your mate
Slightly less frustration over a spilt can
A few extra minutes out in the garden finishing up
An extra sip for that person who always steals a mouthful just to 'have a taste'
We seriously could go on…..
These cans will be hitting fridges and shelves over the next few months gradually. And while we are extremely pleased to be providing you with extra moments of enjoyment, we won't be creating extra waste by not utilising the remainder of our 330ml packaging stock.
Cheers to even more Beer!