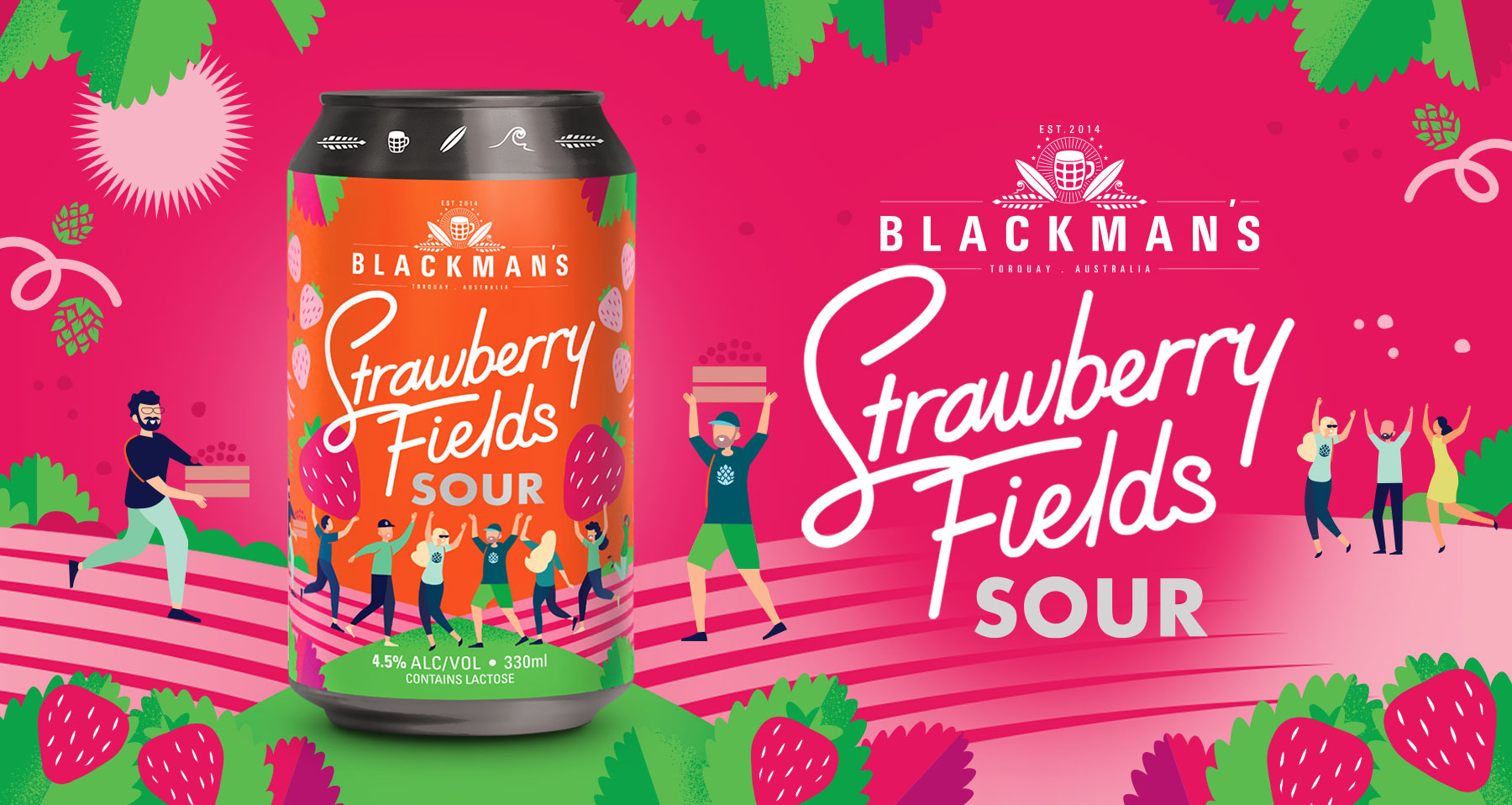 We're wrapping up 2021 with a bang as our very last seasonal release for the year lands just in time for Christmas – introducing the Strawberry Fields Sour.
Featuring fresh strawberries handpicked by the Blackman's Crew at the Surf Coast Strawberry Fields in Torquay, we picked them in the morning and threw them in the beer tank the same afternoon!
Like the lollies, this strawberries and cream sour has a strawberry sorbet tang with light sourness.
A Summer sour staple and refreshing beer for those warm nights, we can't wait for you to try it!
Cheers to an epic year of great beer Legends – enjoy!
Launching on tap & tins Thursday 23rd of December at:
Blackman's Brewery & Pizza Bar, Torquay
Blackman's Beer & Burger Bar, Ocean Grove
Blackman's Brewery, Geelong
Shop the presale here.