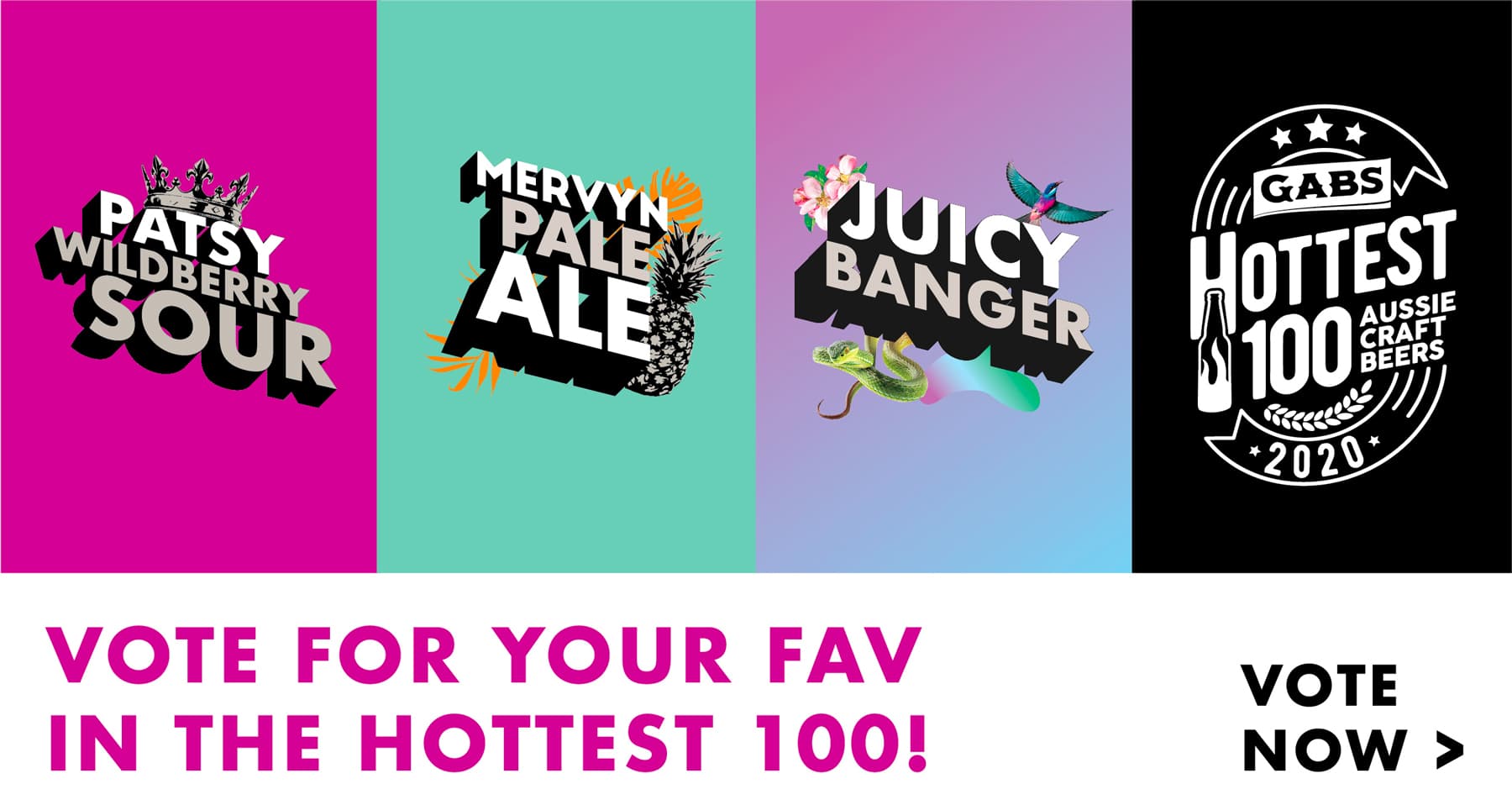 VOTE FOR US
2020… what a year its been for everyone. We'd absolutely love to end it with a beer in the Hottest 100 Beers of 2020, what do you say? We need your vote!
Whether it's the all-time champ Juicy Banger IPL, classic Mervyn Pale Ale or one of the newbies – Needs More Citra IPA or Patsy Sour, every vote counts!!!
Let's get Torquay represented in the Best Beers for 2020 and finish this one on a high!
GABS Hottest 100 Aussie Craft Beers of 2019 — GABS Craft Beer & Cider Festival (gabsfestival.com)