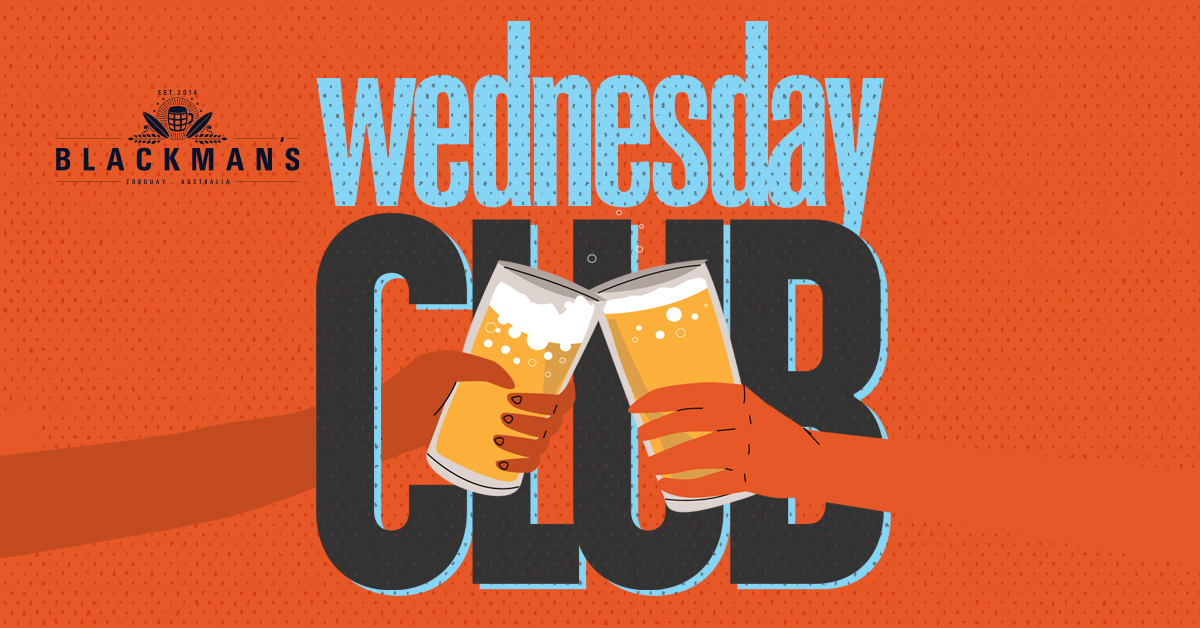 BLACKMAN'S BREWERY WEDNESDAY CLUB!
Join the Blackman's Wednesday Club…. stay in touch with your mates this winter, and get down to the brewery for a local beer.
The Wednesday Club:
Wednesday's in Torquay and Ocean Grove from 4-7pm
Grab 2 pints and a basket of chips to share for just $24.
It's all about staying connected with your mates over the colder months and making an effort to head out midweek for a local beer. It's hard, we get it! We're so used to staying home but it's time to break free.
Great beer. Better mates. We'll see you this week for the Wednesday Club!