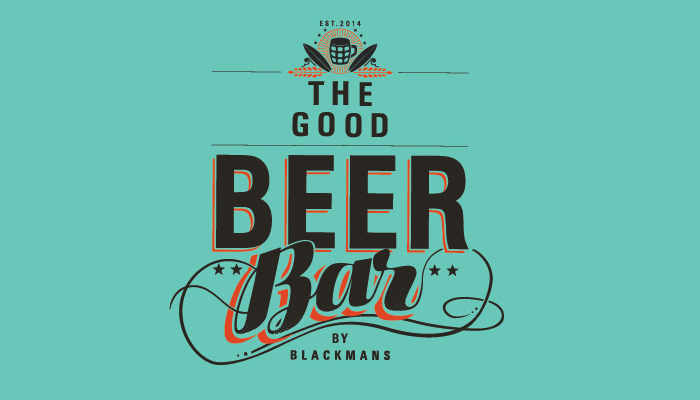 THE GOOD BEER BAR

The Good Beer Ber is the perfect spot to relax, enjoy and appreciate the best in Australian Independent beer. It's friendly, fun and intimate and the place to go for casual, quality drinks.
With 10 rotating taps, there is a mix of Blackman's beers and beers from our favourite Indie Breweries across Australia. Our aim is to showcase brilliant beer and educate locals and visitors on the many different styles of beer, to ultimately show that good beer is for everyone.
But don't worry, if you don't love good beer as much as we do we've got an epic local wine and craft spirit list as well.
THIS VENUE IS CURRENTLY CLOSED BUT WATCH THIS SPACE!
Keep an eye out on our socials or subscribe to our newsletter for an exciting announcement coming soon!
HAVE YOUR NEXT EVENT AT THE GOOD BEER BAR!
CHECK OUT WHAT'S ON THE BAR MENU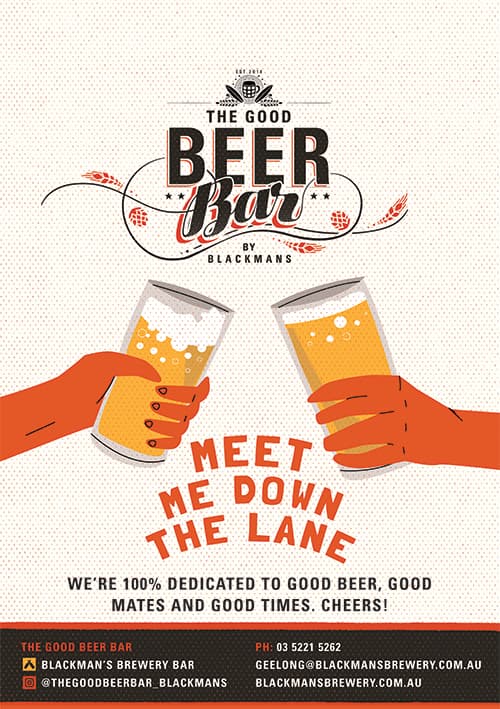 FIND US
OPENING HOURS
CURRENTLY CLOSED