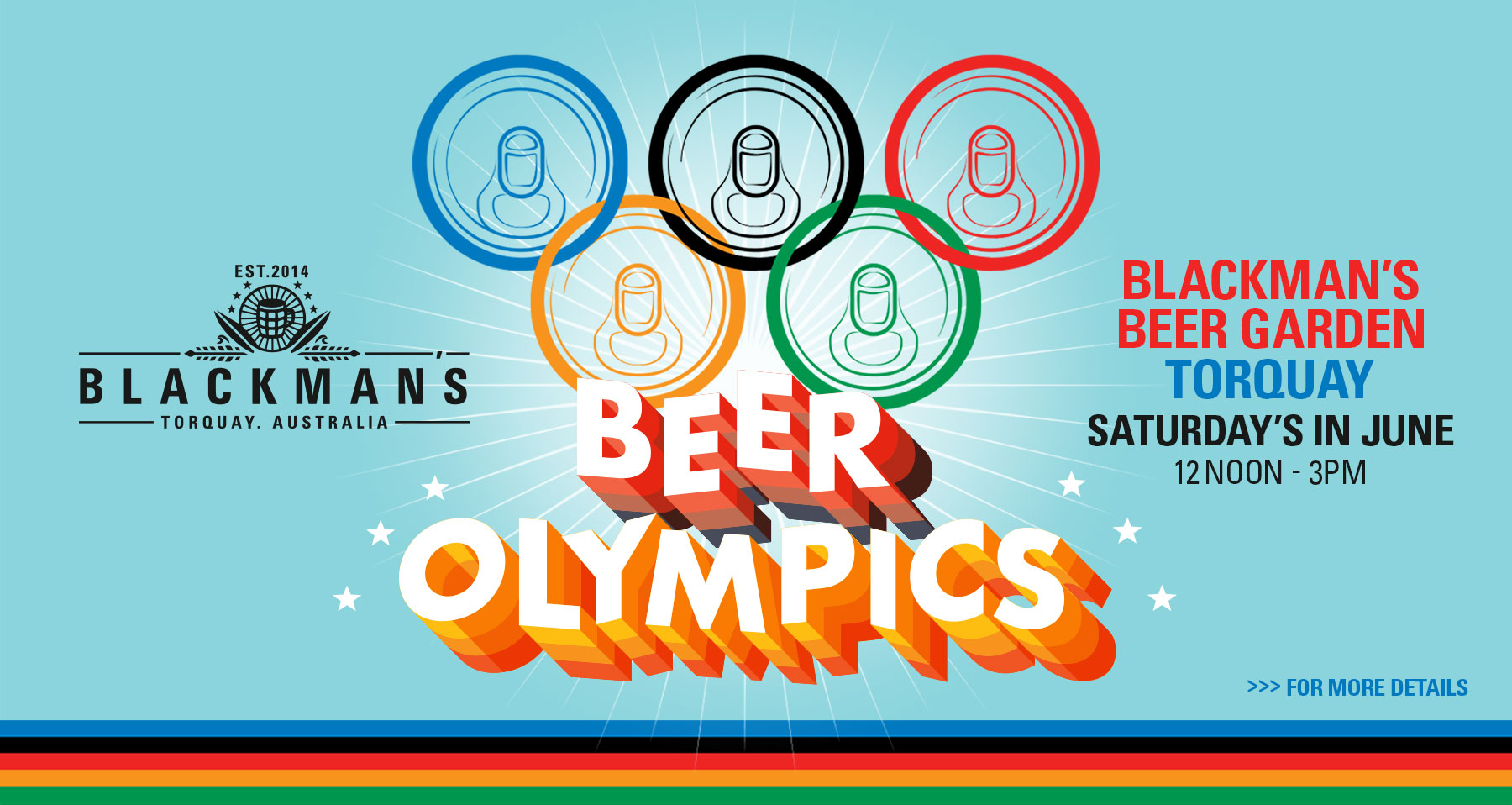 BLACKMAN'S BREWERY BEER OLYMPICS
Beer Lovers, we have the ultimate games ready and waiting this June at Blackman's Brewery!
One small step for our legendary Beer Olympians but one massive step for Beer Lovers all around the Surf Coast.
We're hosting our first ever BEER OLYMPICS in the Blackman's Beer Garden, Torquay! AND it's completely FREE!
Here's the sporting agenda….
First up we have MINI GOLF with 5 holes ready to be mastered.
Next there's TINNY TOWER BUILDING, so anyone who practices building towers with empty beer cans is likely to take this one out!
And it wouldn't be a real Beer Olympics without a KEG ROLLING RACE.
Then we'll be testing your DART skills before the final round….
*drum roll please*
GIANT JENGA KNOCK OUT!
On June 11th we will crown our Gold Medal winning team with an overall points tally determining our Olympic Championship team. Beery awesome prizes will be up for grabs!
If this is all sounding epic, gather 3-5 of your mates and register!

Cheers & Beers! May the best Beer Olympians win!
**Must be 18+ to play.