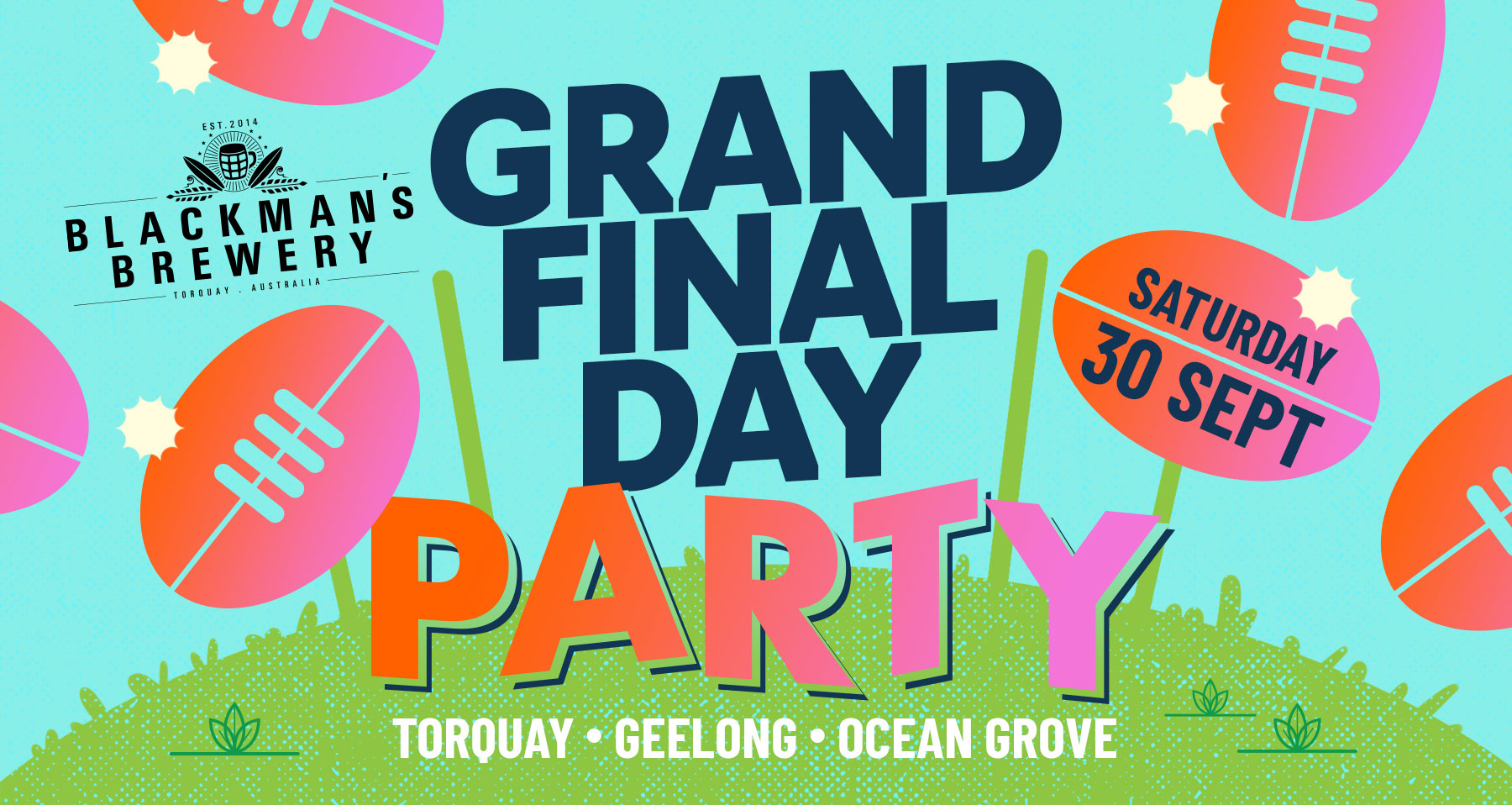 What are you doing for the Grand Final?
Join us at any of the three Blackman's Brewery venues for a Grand Final Party. Catch the game on the big screen and have some fun with awesome activities all day in Geelong, Torquay and Ocean Grove.
Make sure you book a table to secure your spot.
Torquay Event Page / Torquay Bookings
Geelong Event Page / Geelong Bookings