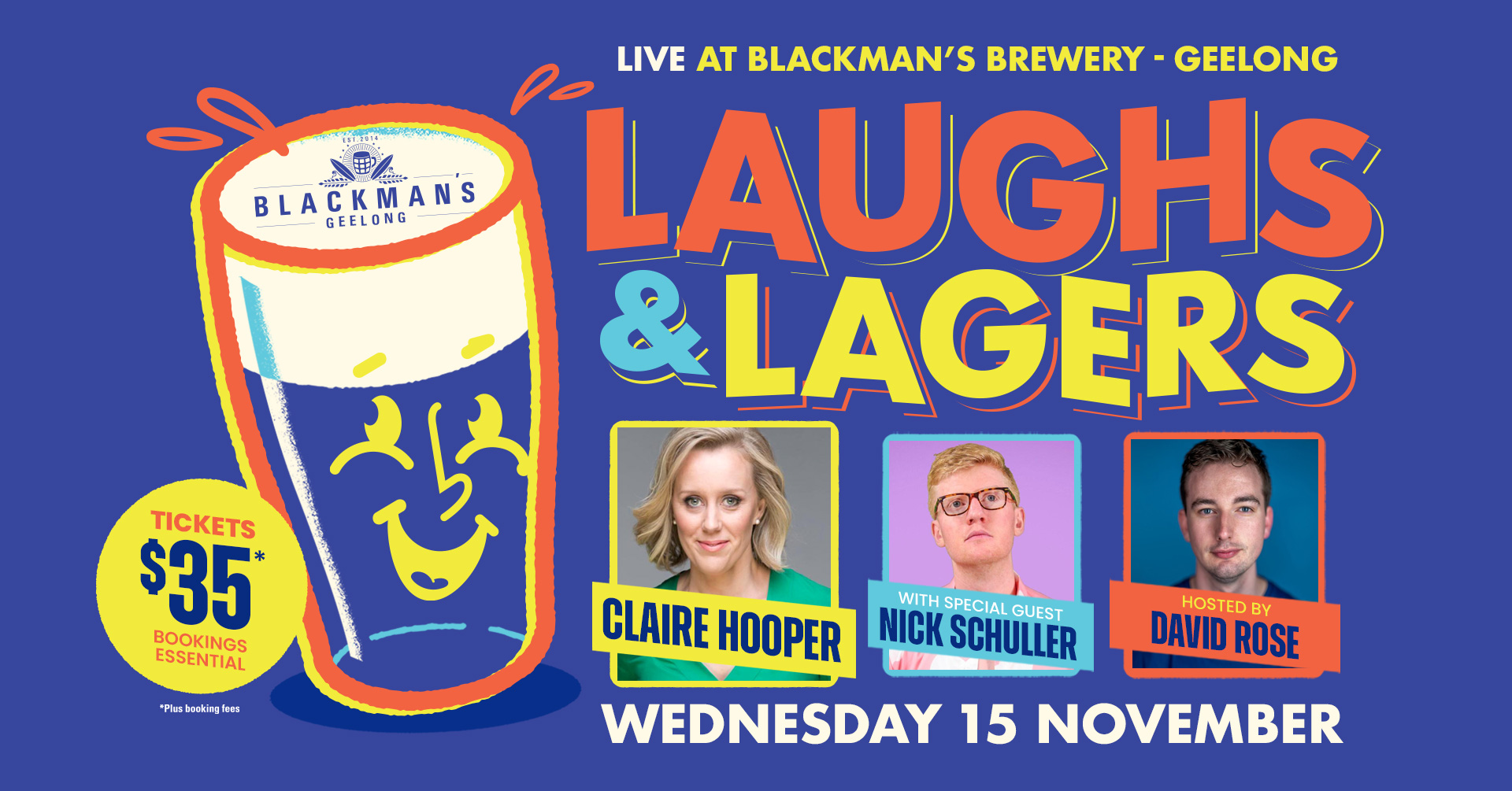 LAUGHS AND LAGERS GROVEDALE
Blackman's Brewery, Grovedale, is DELIGHTED to announce the return of "Laughs and Lagers" Night of Comedy.
Strap in for a night of belly-aching laughter with host, David Rose, special guest, Nick Schuller and headline act, the hilarious Claire Hooper – at the Blackman's Brewhouse Headquarters in Grovedale.
Doors open from 5.30PM to fuel up on pizzas and beers before we kick off the antics.
Bookings are essential.
https://www.eventbrite.com/myevent?eid=693812300267