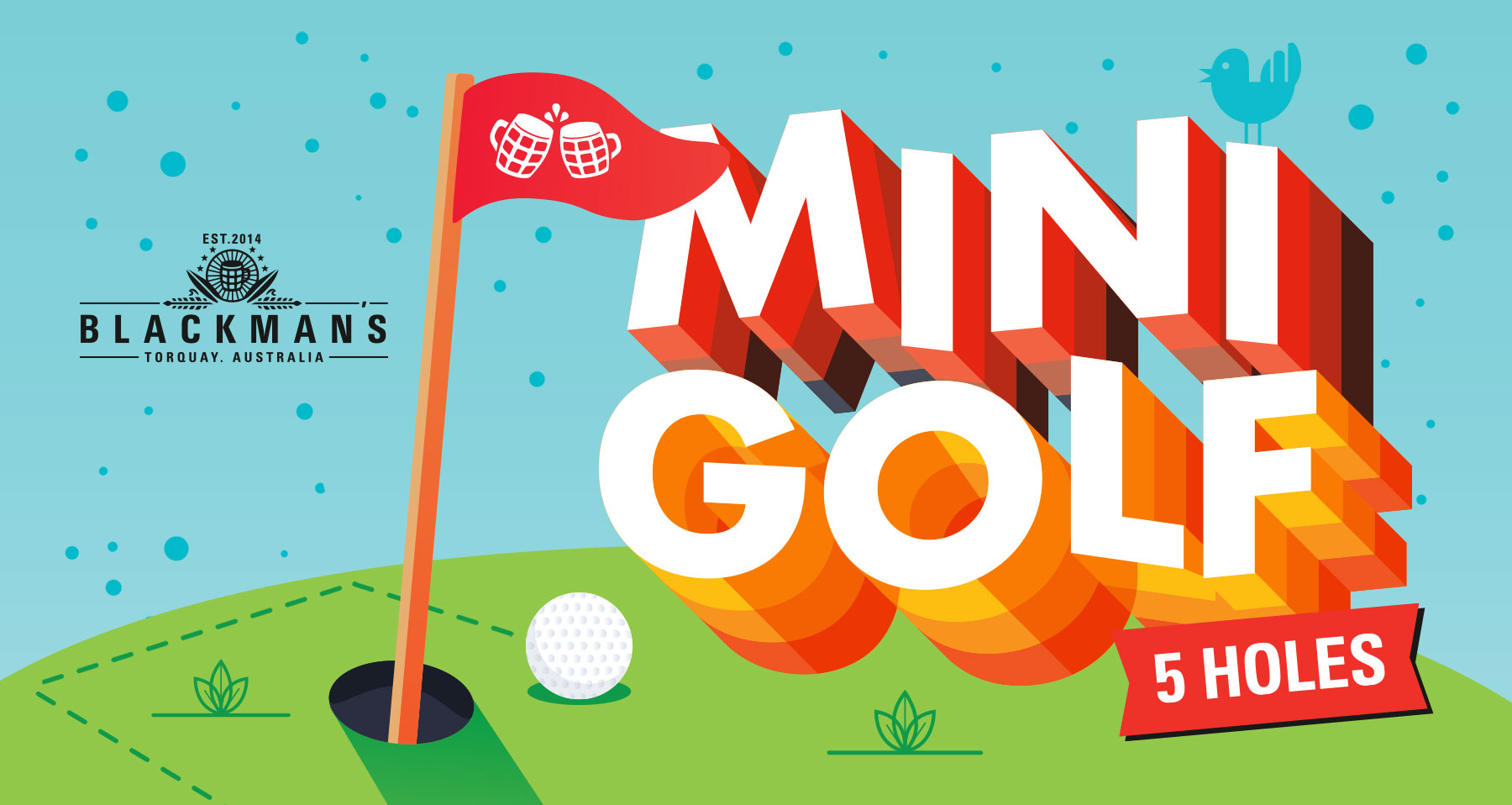 Blackman's Mini Golf in Torquay
Yep, you read correctly! Beers and mini golf at a Brewery – it is now a thing here in Torquay!
We've spent the past 6 months developing Blackman's Beer Garden, Torquay. It's a 100 seat outdoor venue right next door to the brewery on Bell Street, serving fresh beer, Coast seltzer and pizza's in the sunshine (and on the very, many cloudy days too!).
And the finishing touch… we've restored 5 of the mini golf holes from way back when this spot used to be home to Torquay's Mini Golf. We're super excited to share this with you, your family and friends.
Grab the family for beer, pizza and mini golf at Blackman's.
$4 per putter
$10 for 4 putters
$25 for an annual membership – 2 putters, endless use