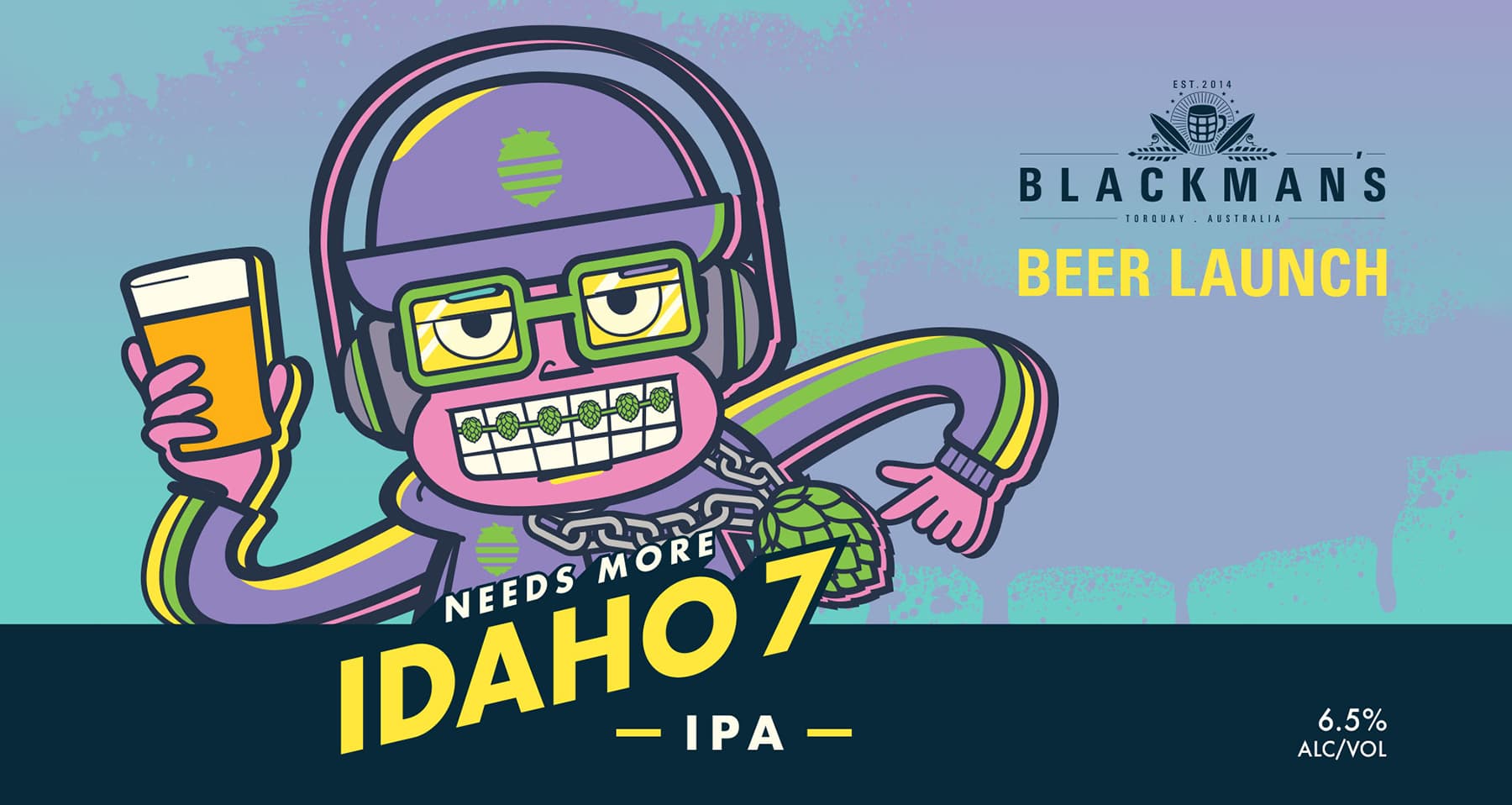 NEEDS MORE IDAHO 7 LAUNCH
Friday 30th April
New Beer Alert! Introducing the third beer in our 2021 Single Hop Series the all new NEEDS MORE IDAHO 7 IPA!
Head to our Beer Drinking venues in Torquay, Ocean Grove or Geelong for the launch of this new beer….andddd there'll be pizza/burger specials to match!
NEEDS MORE IDAHO 7 IPA:
A pungent hard hitting hop. Brimming with aromas of tangerine, peach, mango and earl grey tea, this is an exciting new hop that slams you with all the good stuff you want in an IPA! Breathe it in deep and smell them hops! This is one for all the guys and girls out there that need more in their IPA!
Launching Friday 30th April on tap & tins
Blackman's Brewery, Torquay
Blackman's Brewery, Geelong
Blackman's Beer & Burger Bar, Ocean Grove
Preorder & purchase your Needs More Idaho 7 IPA here – https://blackmans-brewery.myshopify.com/collections/beer-stuff/products/presale-needs-more-idaho-7-ipa-launching-31st-march