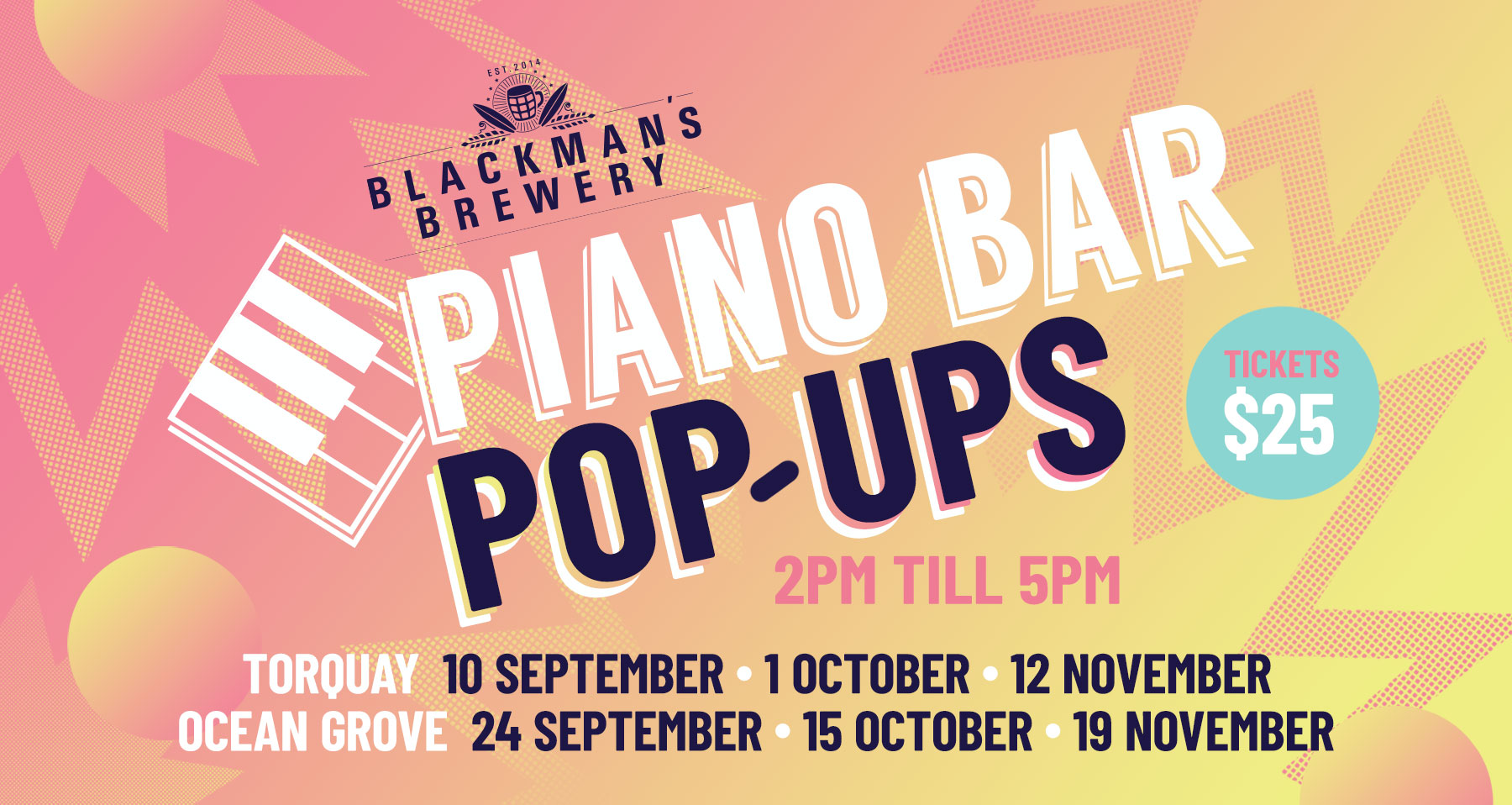 Piano, by request! Sing-alongs & drag queens. Piano Bar are bringing their unforgettable, amazing atmosphere to Blackman's Brewery. Blackman's Brewery are teaming up with the institution that is THE PIANO BAR, to bring you Pop Up Piano Bar Sunday Sessions in Torquay (and Ocean Grove, see below for the link to OG).
Yes, that's right. The legends from The Piano Bar are bringing their famous piano, amazing vibes and epic sing-alongs to Blackman's Brewery – and you and your mates are invited.
Come along for simply the best Sunday afternoon and enjoy all The Piano Bar has to offer, at the brewery.
$25 tickets include your first pot of beer or seltzer and a magical afternoon of entertainment.
3 x Sessions from 2pm until 5pm.
Torquay:
10th September
1st October
12th November
Ocean Grove:
24th September
15th October
19th November
Bookings are absolutely essential, we think this is going to go OFF!!!
https://www.eventbrite.com.au/e/piano-bar-pop-up-sunday-session-torquay-tickets-639049322727
We'll also be taking this show to the Bellarine, so if you can't make Torquay, check out OG! –
https://www.eventbrite.com.au/e/piano-bar-pop-up-sunday-sessions-ocean-grove-tickets-641040006917