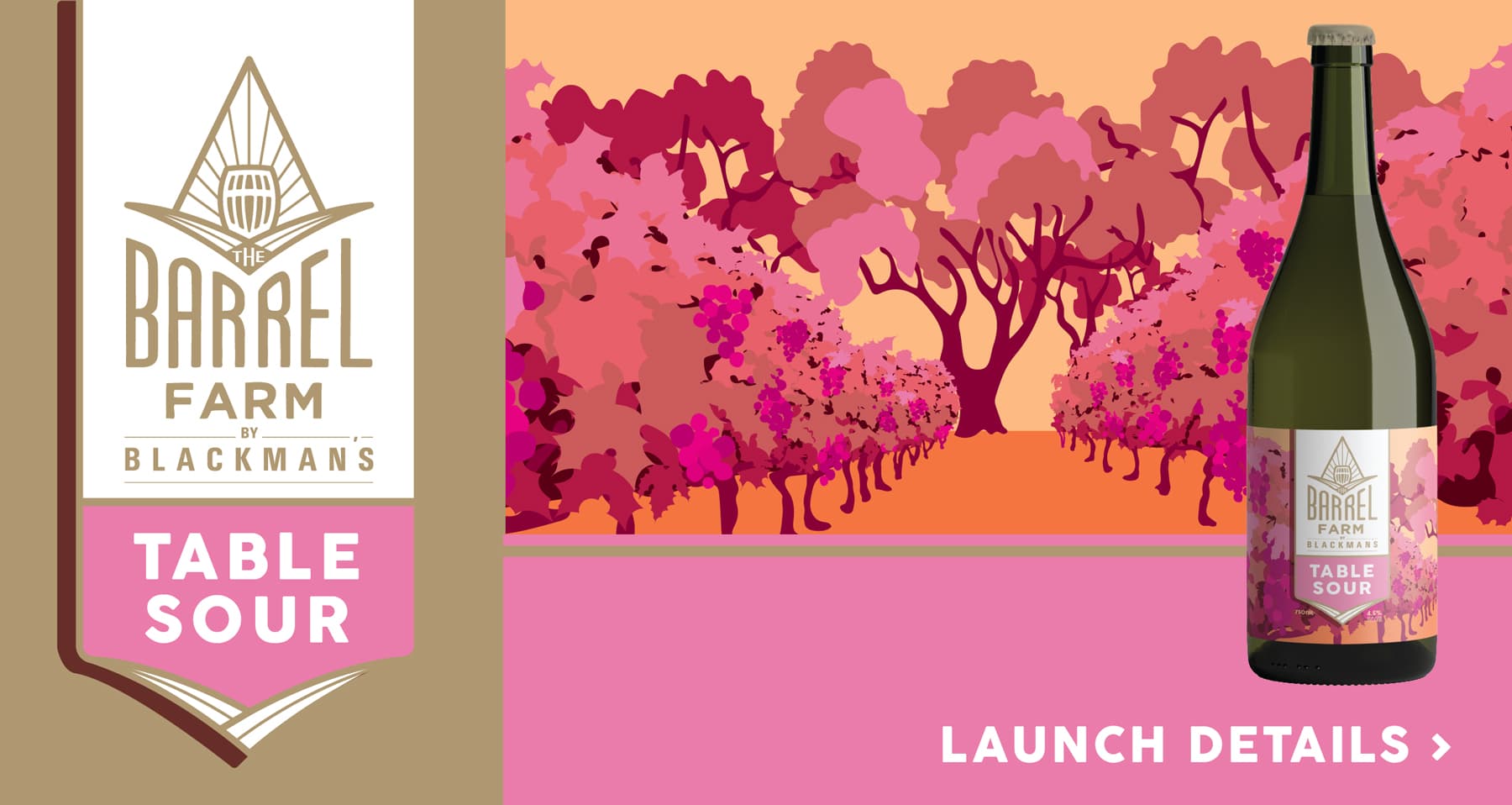 Introducing our Table Sour… 2.5 years in the making, this beer is intricate, delicate and our very first bottle release beer by The Barrel Farm.
Layers and layers of complexity, vinous and smooth round malt notes, blended with 2.5 year old beers fermented on chardonnay and pinot skins, this beer has been crafted by hand.
In 2019, in much simpler times – Renn, Rick and Jess spent an absolutely stunning morning hand-picking grapes at a small private vineyard in Freshwater Creek. It was serene, still and lovely. We were definitely having a 'this-is-awesome' moment out there!
The grapes were then pressed onsite for their juice and skins before coming to Torquay where they were thrown into ex Scotchmans Hill wine barrels to ferment with a malty Red Ale.
In August 2021 we made a base kettle sour, with lactic acid bacteria, which was blended with two of these original barrels.
Come to today, the hand bottled beer has been packaged into 750ml is ready to be shared with mates.
We hope you enjoy this special release as this really is what brewing and drinking independent is all about.
Pre-sale here