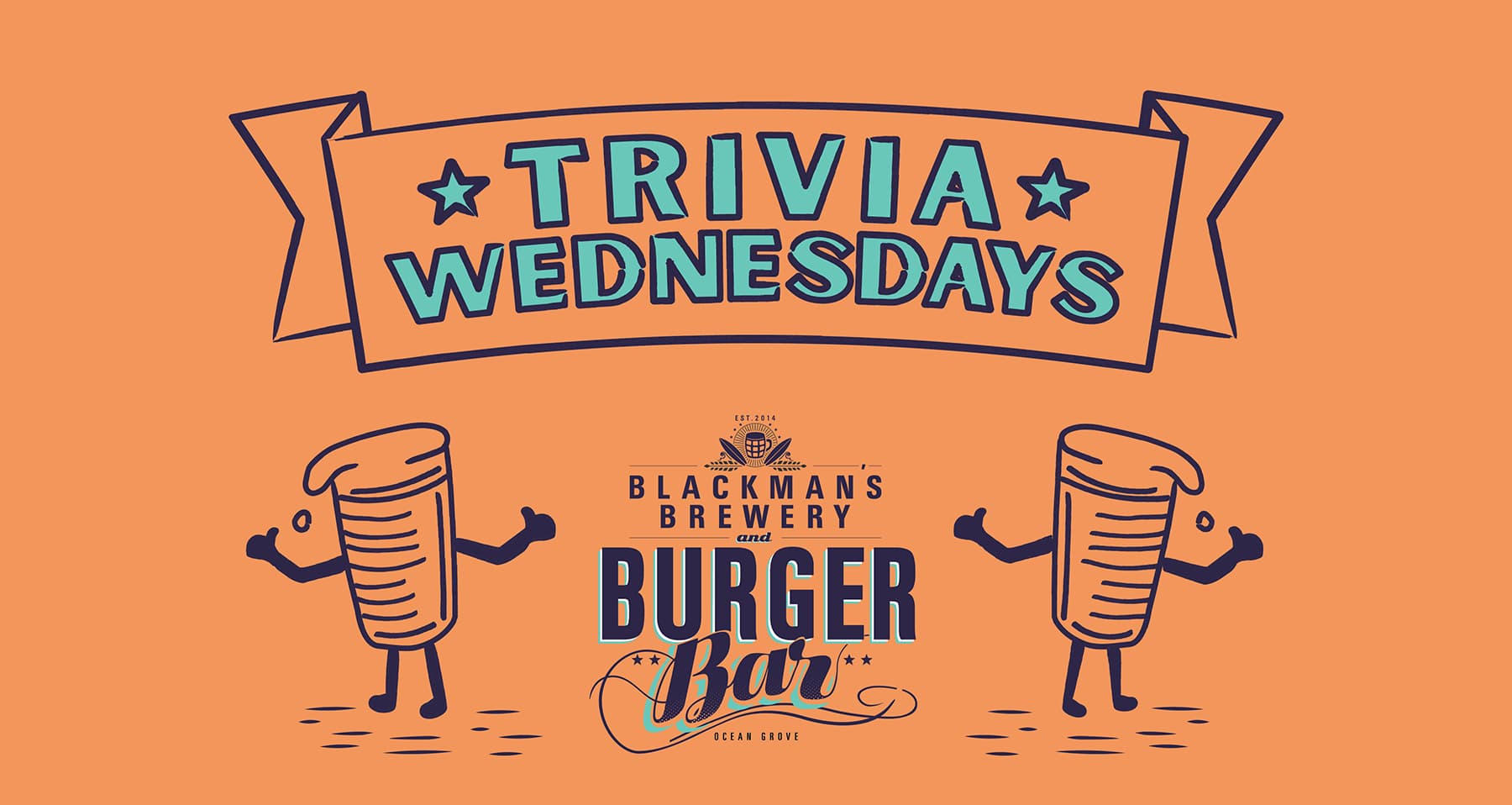 Here's one for all the Trivia lovers! Get your best crew together because TRIVIA IS BACKKKK at the Beer & Burger Bar!
Brush up on your useless, who-needs-to-know-that general knowledge and get set to turn Wednesday's into an epic night of catch ups and drinks at the Burger Bar.
Get your team together, book your spot on 5256 3735 or oceangrove@blackmansbrewery.com.au and get ready for some good times.
You loved it last time so make sure if you're keen you book in sooner rather than later!
Cheers + Beers legends!