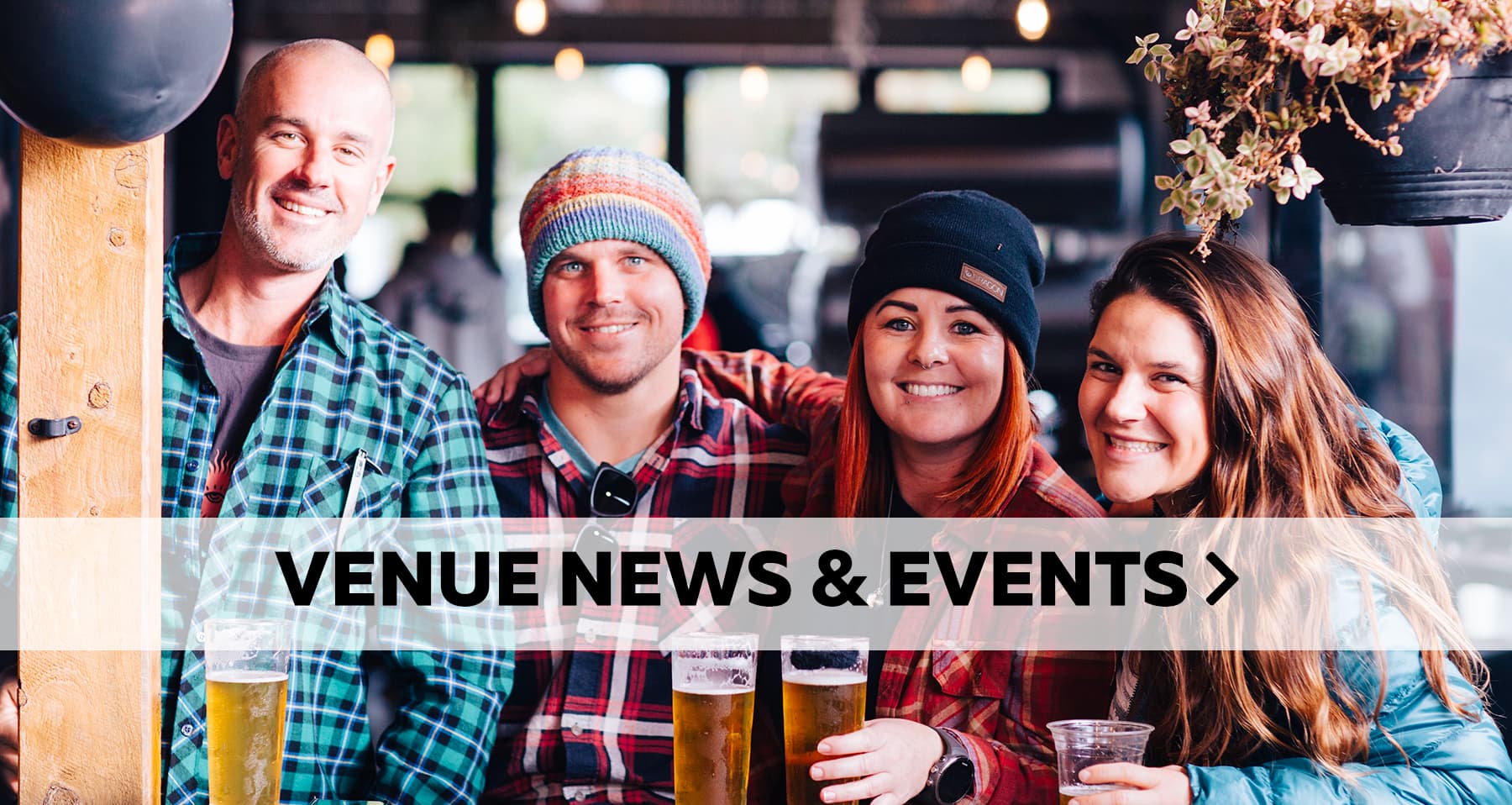 International Women's Day at Blackman's Brewery
Wednesday 10th March
We love good beer and we love celebrating awesome women. So, come along and join us while we do both for International Women's Day 2021.
WHEN: Wednesday 10th March from 5.30pm
WHERE: Beer Garden at Blackman's Brewery, Torquay
WHAT: Join us for a free pint as we chat to some local, inspirational women following their passions.
The line up…
Jessie Jungawalla – Founder of Craft Instinct, a creative agency specialising in Craft Beer
Katie Trail – Founder of Seed Blog, growing making and teaching for a healthier world.
Sarah Boak – Female Cricket Coordinator for Torquay Tigers
NEEDS MORE MOSAIC IPA LAUNCH
Friday 19th March
New Beer Alert! The second in our 2021 Single Hop Drop!!! And we're delivering it SAME DAY IPA style, which means you can drink a pint of this beer on the very day it's packaged.
Head to our Beer Drinking venues in Torquay or Ocean Grove for the launch of this new beer, and there'll be pizza / burger specials to match.
NEEDS MORE MOSAIC IPA:
Description: The hype of hop town! Mosaic is one of the biggest, hard hitting, tropical American hops on the market. It plumes with a unique flavour and aroma combo – equal parts tropical, citrus and fruity. Breathe it in deep and smell them hops! Triple dry hopped with Yakima Chief Hops Freshest crop of Mosaic T90 and Mosaic Cryo.
Launching Friday 19th of March, on tap & tins:
Blackman's Brewery, Torquay
Blackman's Beer & Burger Bar, Ocean Grove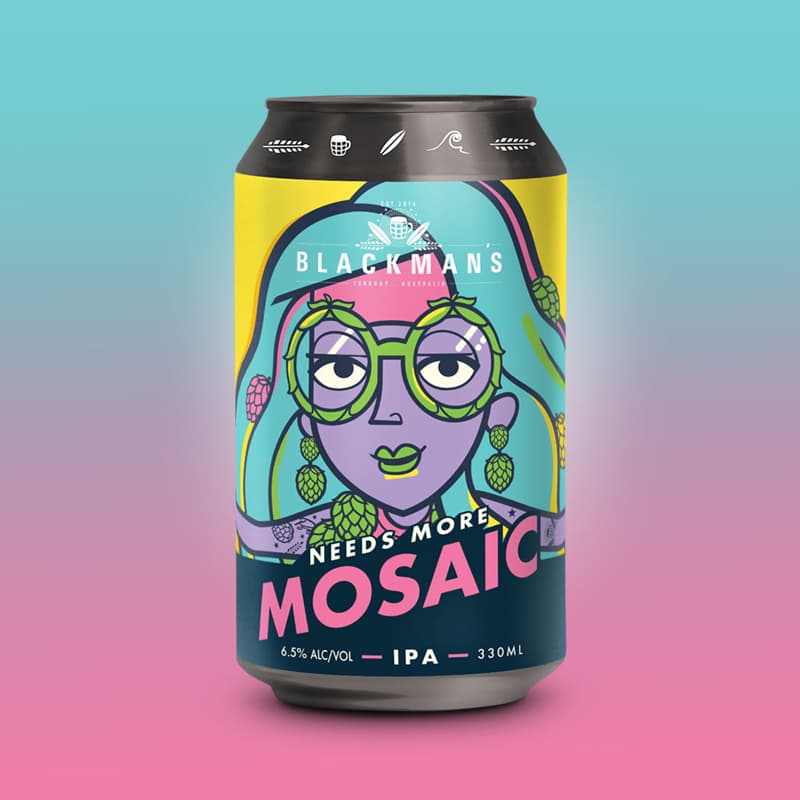 ALL THE HOPS! With Blackman's and The Crafty Pint
Wednesday 31st March
We have joined forces with the legends at The Crafty Pint to bring you an epic evening of HOPS, either in person or via an online, streamed Q&A.
On March 31, you can join us at our new Geelong Blackman's Brewery for a tour with the team. Or, for those based elsewhere in Australia, they can beam us into your home from the brewery for a streamed version and guided tasting.
The tasting will be based around the following Blackman's Hoppy Pack:
Needs More Amarillo IPA (NEW)
Needs More Mosaic IPA (NEW)
Reginald IPA
Mervyn Pale Ale
Juicy Banger IPL
Ernie Tropical Hazy
You can opt to attend the brewery and pick up the beers (and a stubby holder) on the evening, or pre-order the beers and stubby holder to be delivered ahead of the stream.
HOPPY PACK & GEELONG IN PERSON BREWERY TOUR
The timings are as follows:
6.30pm – Brewery tour & pint at Blackman's Grovedale brewery
7.30pm – Hoppy beer tasting with Renn Blackman and James Smith (The Crafty Pint)
This is a Crafty Pint and Blackman's Brewery Exclusive.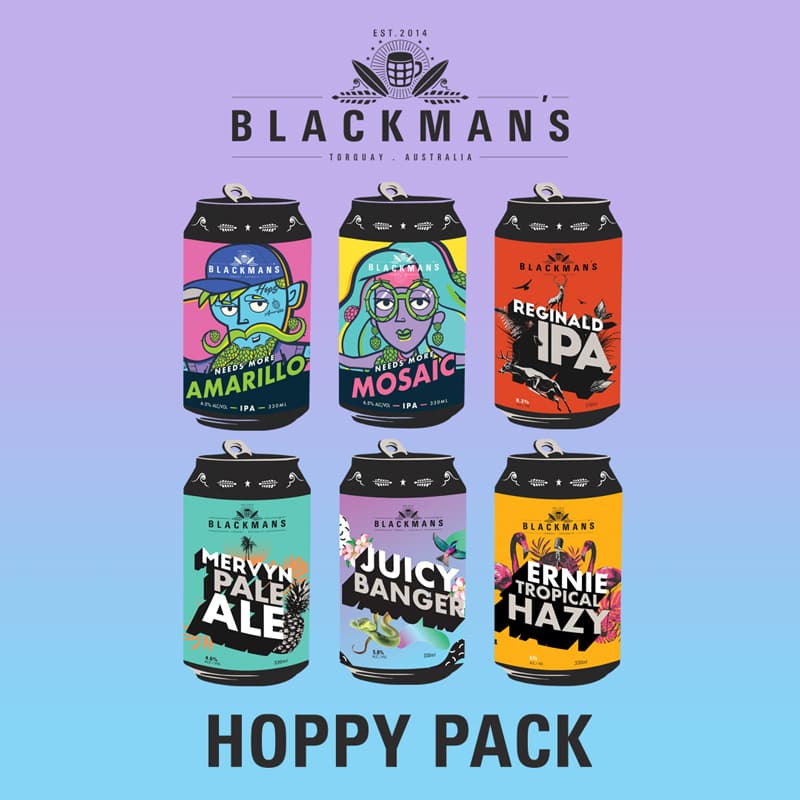 JUICY JUICY BANG BANG IPL 3.0 LAUNCH
Wednesday 31st March
LAUNCH DETAILS ARE HERE!!!!
Get set for the return of JUICY JUICY BANG BANG DOUBLE IPL 3.0. The beer that got us through the first lock down last year, the People's Choice AND Gold Medal winner at the 2018 Indie Awards and the one that we get asked about on the daily!
Reintroducing JJBB…
It's our Juicy Banger on steroids and in 500ml tins. Double the Juice, Double the bang – and one of our favourite beers we've ever brewed!!!
Launching on Wed 31st March at:
Blackman's Brewery, Torquay
Blackman's Brewery and Burger Bar, Ocean Grove
BUY NOW:
https://blackmans-brewery.myshopify.com/collections/pre-sale/products/juicy-banger-ipa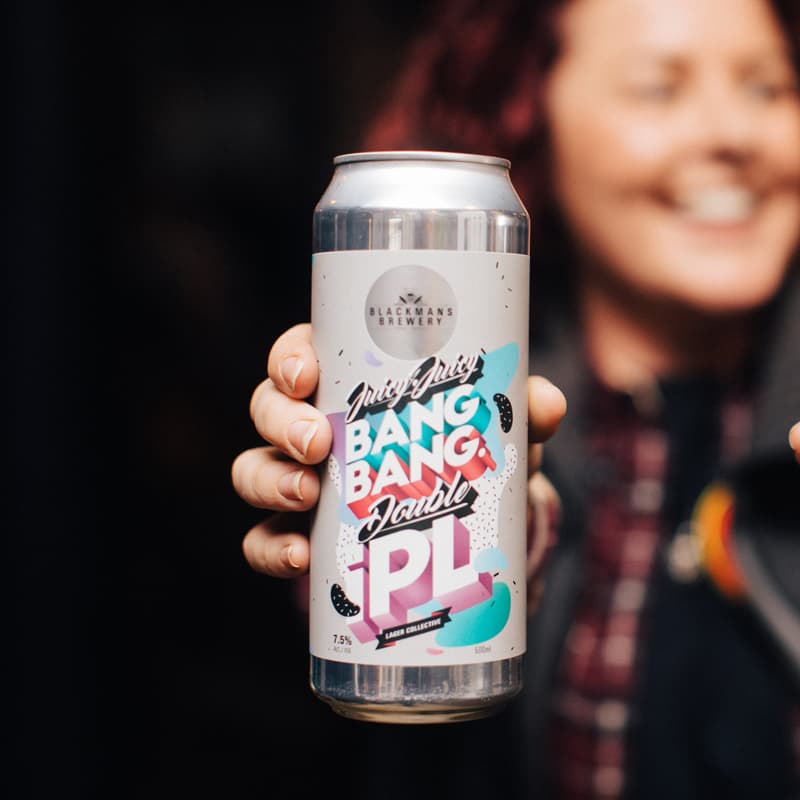 Blackman's Cinema Nights, Torquay
Friday Nights in April
We're turning the marquee in to a cinema on Friday nights in April!
We are teaming up with Geelong's amazing new luxury outdoor cinema supplier – Luna Hire to bring some fun into your Friday nights. Come on down for a pint, pizza and movie in Torquay.
Check out the line up below:
Fri 9th April: Fear & Loathing in Las Vegas
Fri 16th April: Dazed & Confused
Fri 23rd April: TBC
Fri 30th April: Super Troopers
Tickets are $65 per person for a movie, pizza and pint.
Seating is across luxury deck chairs and bean bags. Heaters will be on and blankets available also.
Tickets are available NOW!
Online (with a booking fee) below, or available through the brewery (phone, email or drop in) with no booking fee.
www.eventbrite.com.au/e/blackmans-cinema-night-tickets-115157976608
**Due to restrictions, there is a maximum of 30 people per session – so get in quick as these tickets are very limited.
**All social distancing regulations apply.