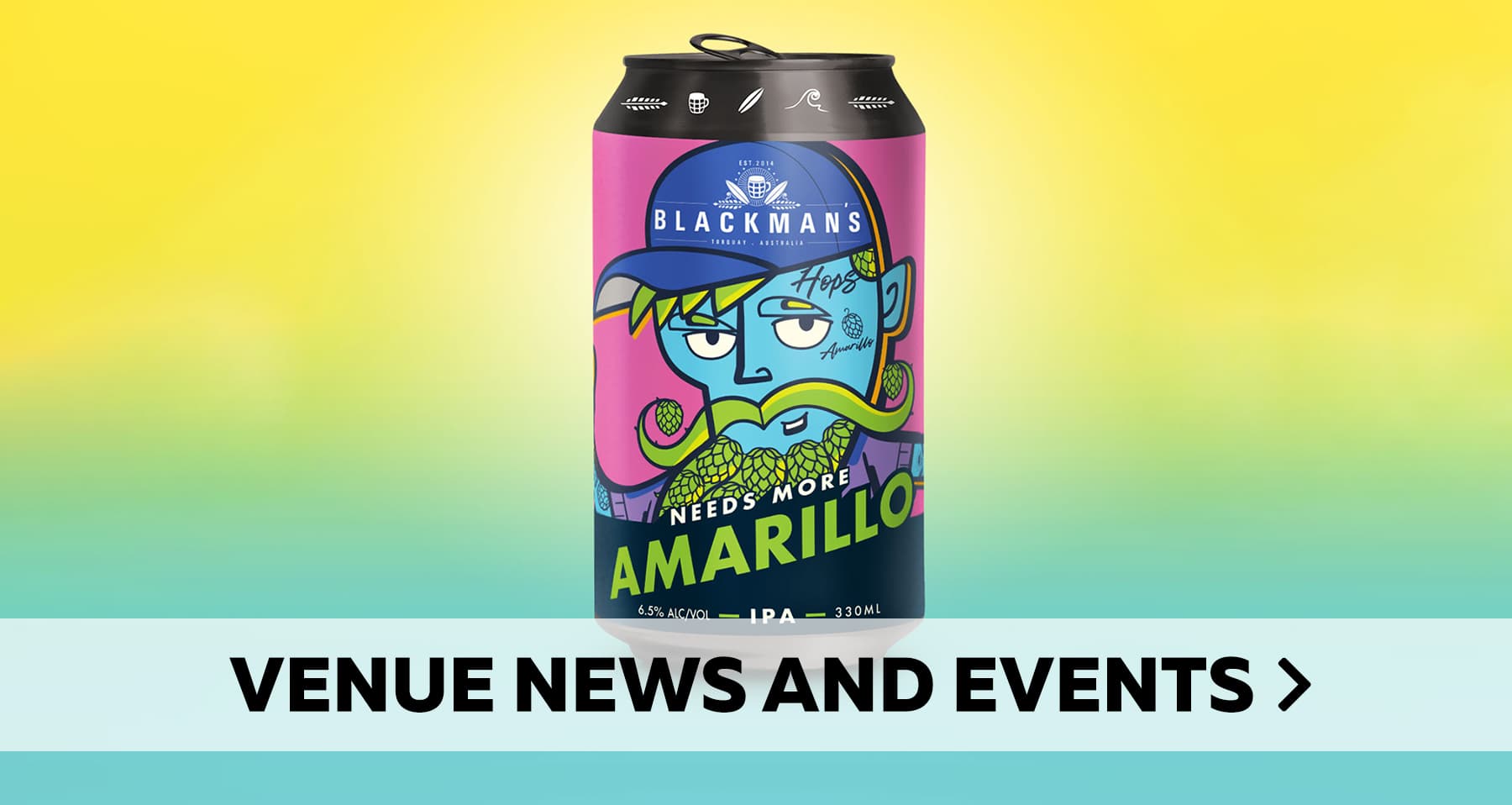 VENUE NEWS & EVENTS
Check out what's coming up at our Beer Drinking Venues!
Needs More Amarillo IPA Launch | Fri 19 th Feb
New Beer Alert! The first in our 2021 Single Hop Drop!!! And we're delivering it SAME DAY IPA style, which means you can drink a pint of this beer on the very day it's packaged.
NEEDS MORE AMARILLO IPA:
Another legendary old school hop variety, made famous back in the early days of USA craft beer. Expect sweet citrus and an enormous orange blow out of the can. Breathe it in deep and smell them hops!
Triple dry hopped with Yakima Chief Hops Freshest crop of Amarillo T90 and Amarillo Cryo.
Launching Friday 19 th of Feb, taps & tins:
Blackman's Brewery, Torquay
Blackman's Beer & Burger Bar, Ocean Grove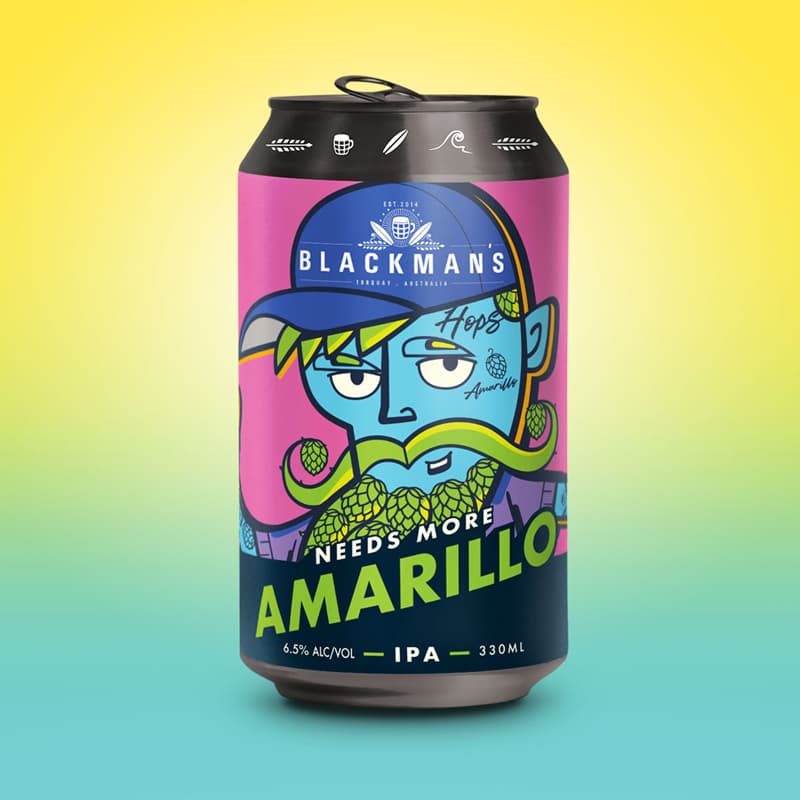 The Boss of Summer IPL | Fri 6 th March
We have teamed up with the legends at Hops to Home to bring you a summer inspired IPL. This beer is not your average, watered down summer swill. This beer is the Boss of Summer, but the way it should be. Fruity, juicy and tropical with just the right amount of bitterness. Best enjoyed with a mate in the sunshine.
Head to Hops to Home and make sure you order a March Box, if you haven't got one coming!
We'll be launching on tap, Fri 5th March at with a few tins in the fridge also:
Blackman's Brewery, Torquay
Blackman's Beer & Burger Bar, Ocean Grove