OUR TOP 5 BEACHES IN TORQUAY


By Jess Blackman
There are so many reasons to go the beach, with three kids and a dog we spend A LOT of time hanging out by the ocean – and my goodness we love it! Here are my top 5 favourite spots to hit up at the moment, to hang out with the family, catch up with our mates or to take a moment solo if (I ever get the chance… **laughs).
Point Addis
We go here on a weekend when we have nothing to do and find that it can virtually fill up our entire day! It's just absolutely stunning to look at, literally breathtaking. We'll find a park and then walk down all the steps to Point Addis and play and often end up walking back with wet, sandy kids regardless of the weather.
Renn and I also used to take Billy (our black lab) down to Point Addis when it was just the 3 of us, with a couple of tinnies and sit and have a beer while we threw her a stick.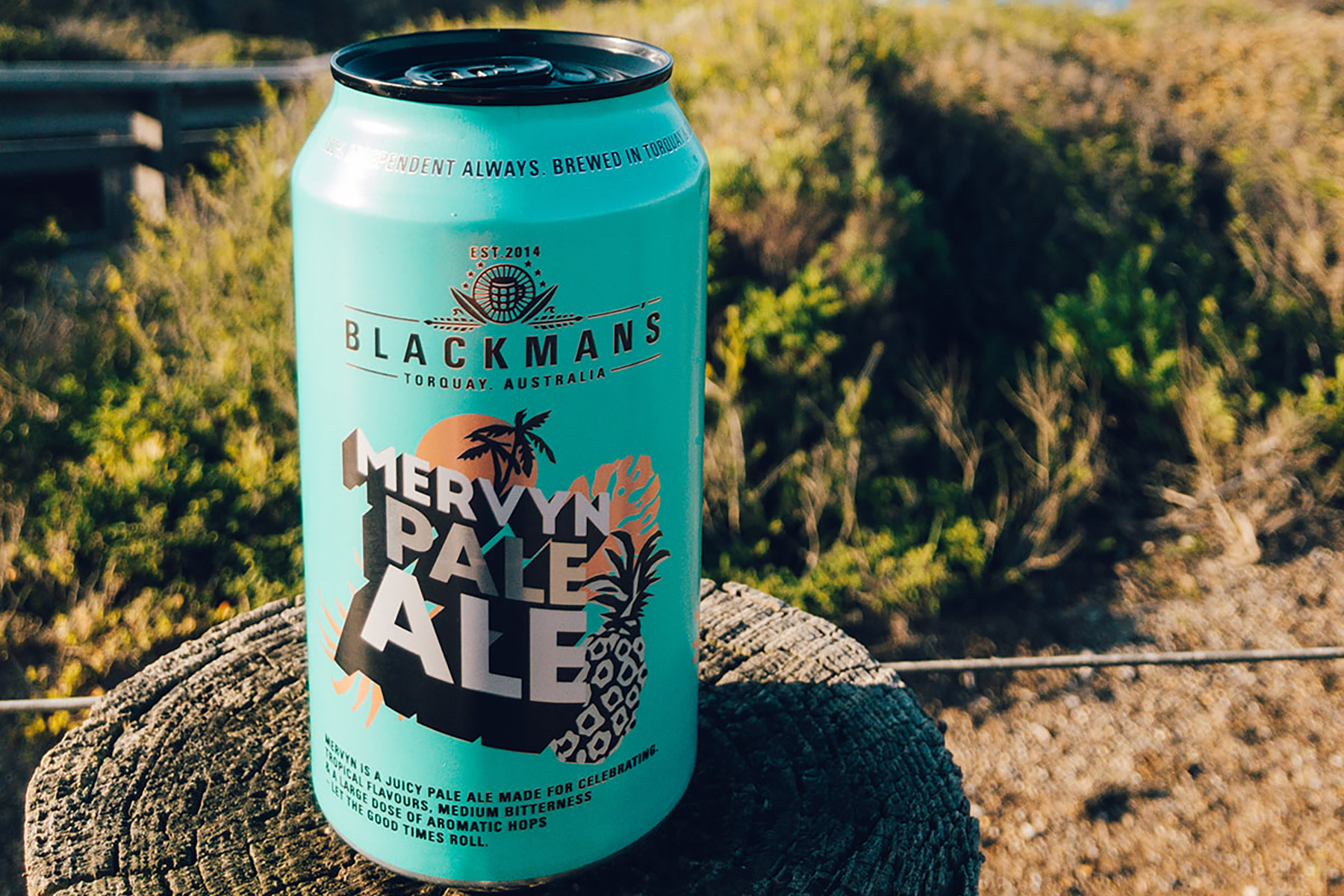 Cosy Corner
It really is such a Cosy Corner to bring the kids down for a run around, and to meet up with groups of mates while all the kids run around together. It's also a really good spot to take the family swimming. There are picnic tables under the trees (which we call 'The enchanted Forest in our household'), so if you're hanging out in a big group, Cosy Corner is ideal.
It's also lovely spot for a wander, and I love to sit with a book & a beer solo on the grass hill if I get the chance!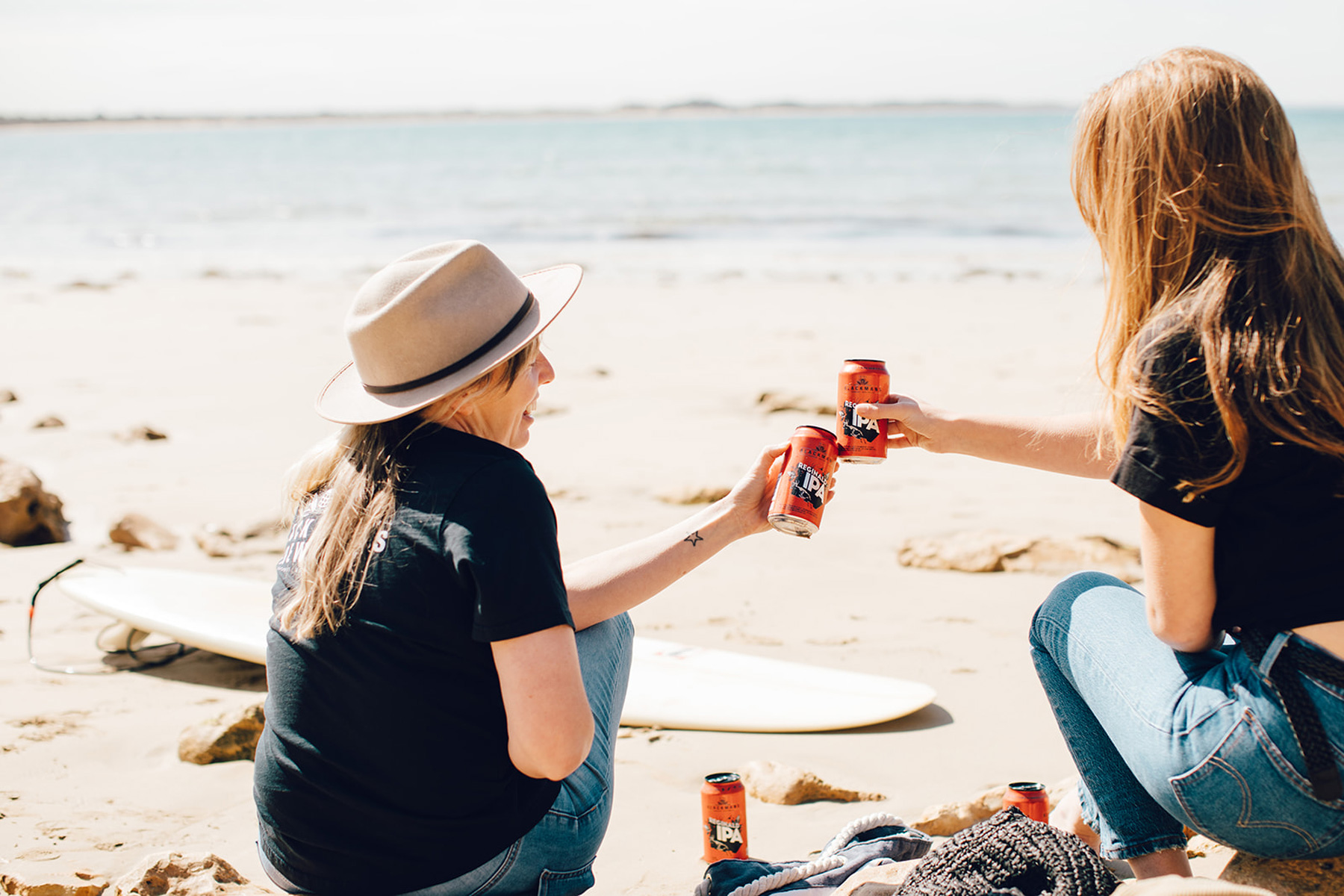 Bells Beach
It's iconic, it's amazing and it's an absolutely essential beach to visit while you're in Torquay. We often take the kids up 'for a look' at the surf, wander down to the viewing platform and take it all in. The walking track between Bells and Southside is also a really fun little trek to go exploring on and quite the energy burner.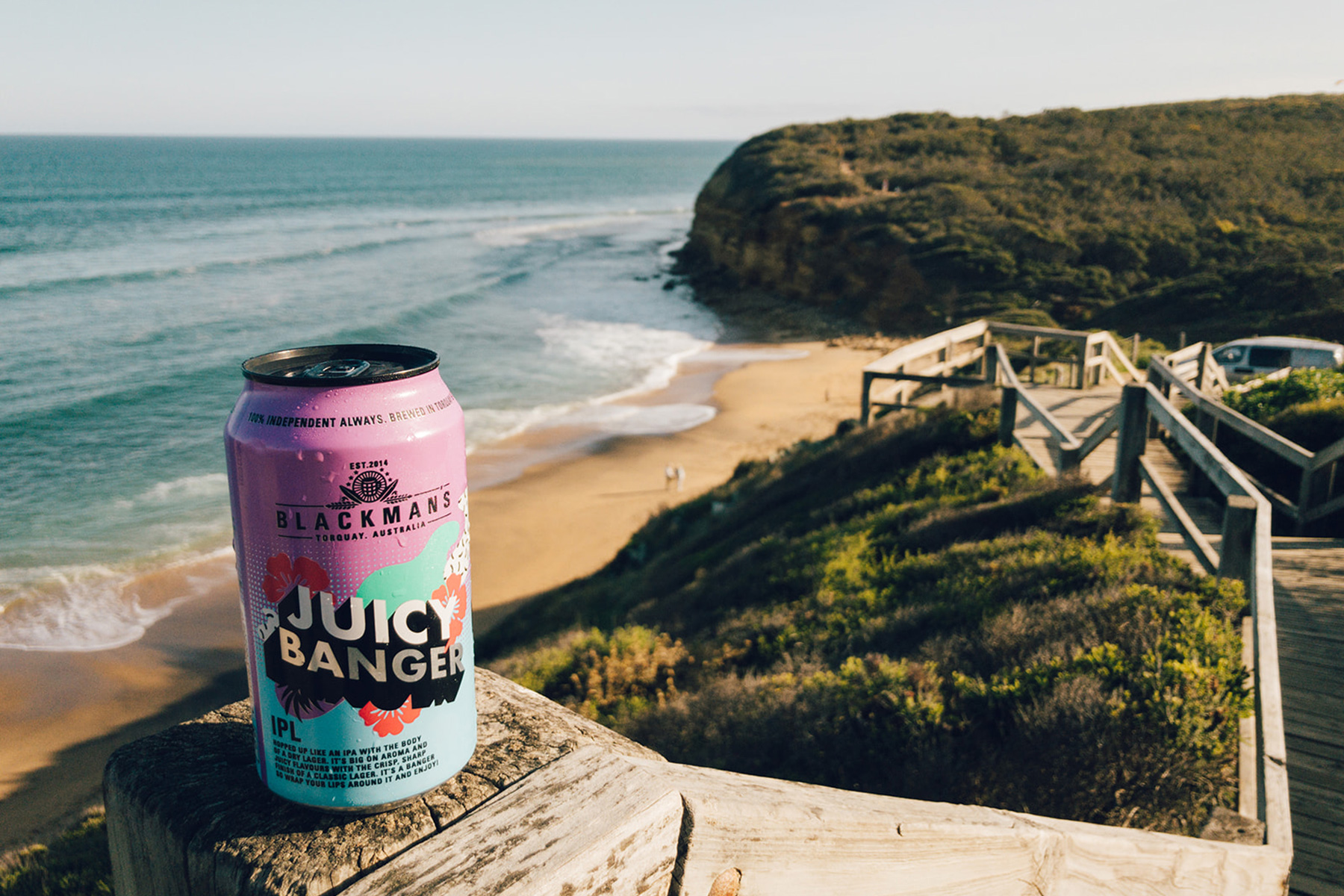 Fishos
Fishos is epic for so many reasons. If you love dogs, it's the best dog-watching beach in Torquay, so catching up with mates with 4 legged friends is something we love to do at Fisho's. There also happens to be an unreal little coffee shop down there called the Salty Dog Café, so you can grab an coffee which is like discovering gold some mornings. But the awesomeness doesn't stop there as over summer, Bomboras Beach Bar is pouring the beers and is one of the very best spots for a beer in Torquay. More on that HERE.
Our kids are very big fans of the storm water pool, although we are not. If you're a local reading and you know, you know!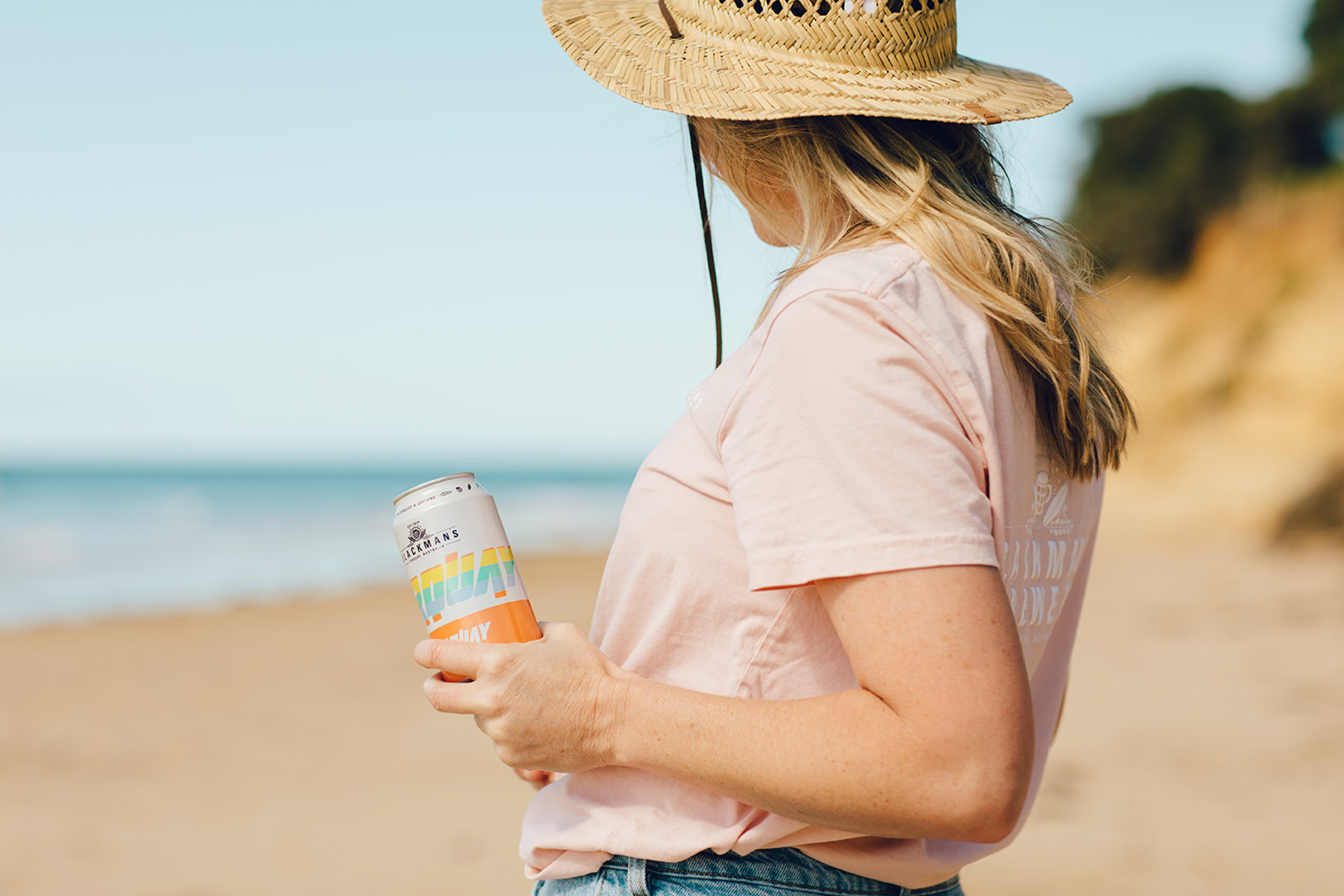 Point Impossible
We head down to this beach for a family adventure walk. It's a little untamed and untouched, whichever direction you walk from the carpark with a nice little combo of rocks, grassy shrubs and beach to play on. Plus you can walk down to the creek which is pretty calm and serene. A trip to Posso's is often on the cards on a sunny day when some of our favourite spots are hot property and hard to find a park at! It's also really nice if you have a moment to yourself, just to take a moment and reflect on how epic this place is.