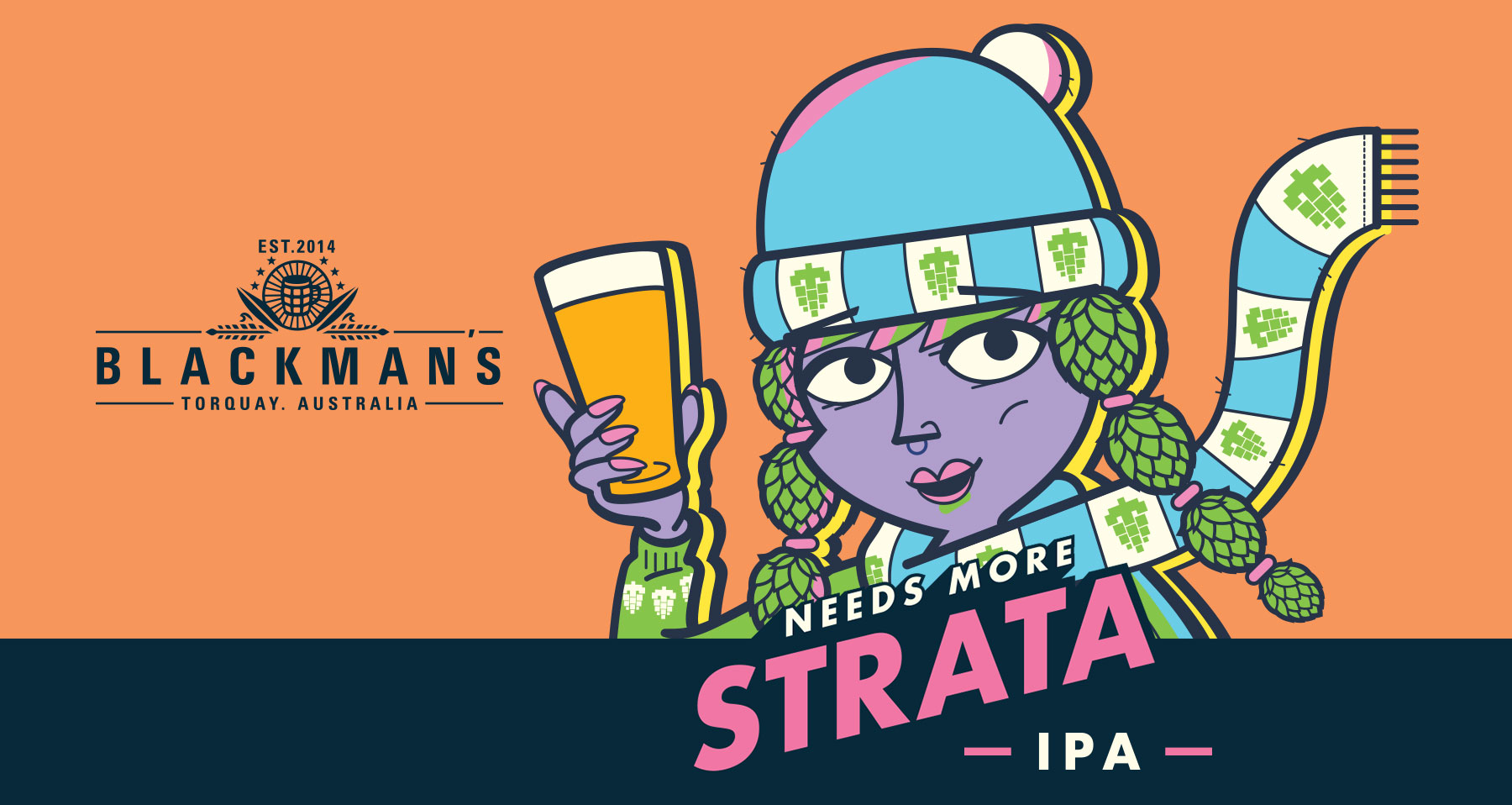 NEEDS MORE STRATA BEER LAUNCH!
Introducing the eighth beer in our Single Hop Drop…. Needs More Strata IPA.
Our favourite IPA series continues with this absolute banger for those who NEED MORE in their beer.
Let's hear it for STRATA! This single hop brings HUGE passionfruit and melon aromas to the front with a little strawberry twang for good measure!
This is another special collaboration with Yakima Chief hops as NEEDS MORE STRATA has been triple dry hopped with the freshest crop of Strata T90 and Strata Cryo.
Breathe it in deep and smell them hops!
Landing on tap & in tins 20th May at
Blackman's Brewery GeelongBlackman's Brewery & Pizza Bar, Torquay
Blackman's Beer & Burger Bar, Ocean Grove